Disney Youth Programs Blog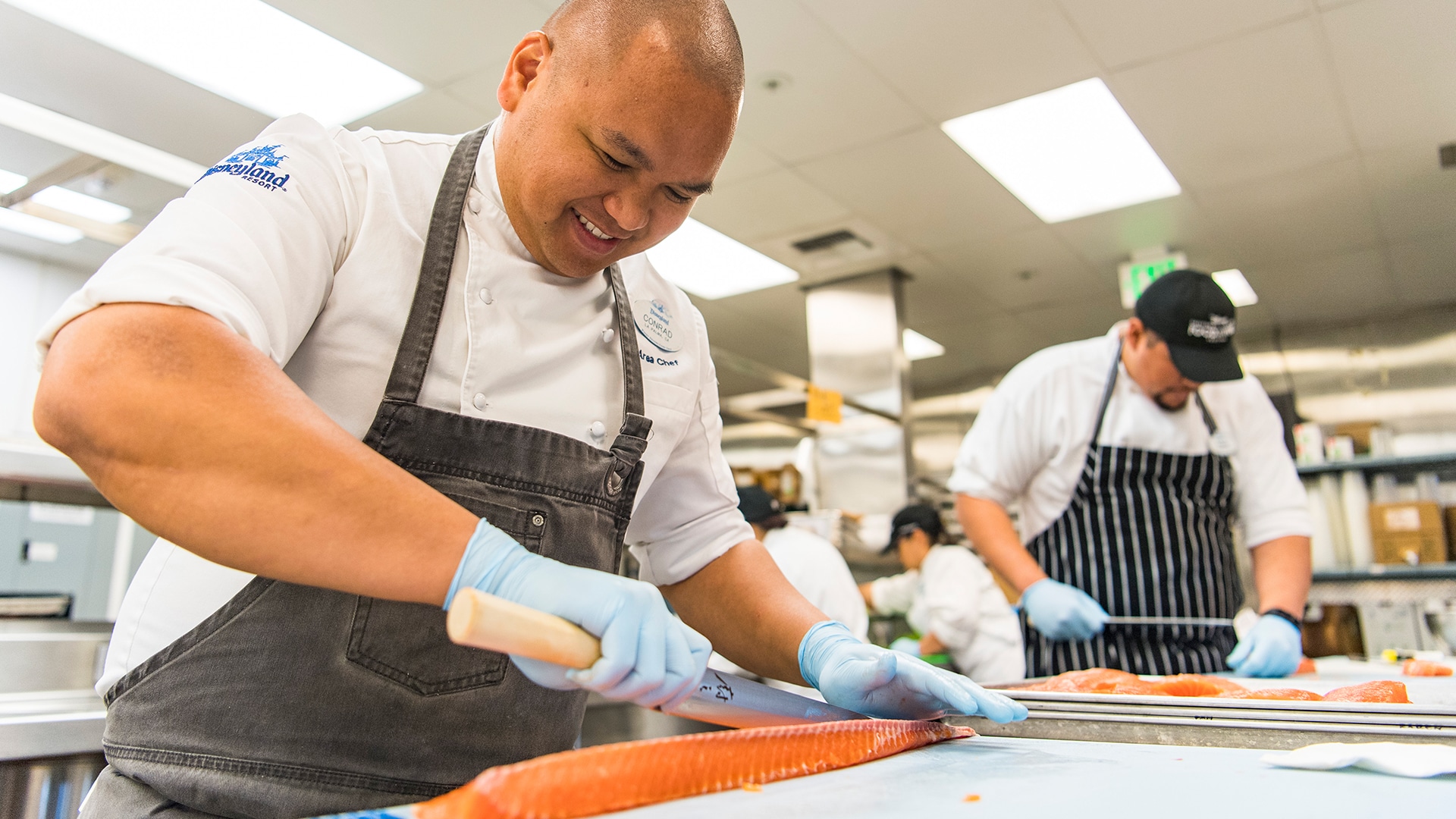 Registration Now Open for New Disney Youth Education Series Program "Disney Culinary Arts"
Exclusively at the Disneyland Resort, savory storytelling and innovative ingredients come together during a new Disney Youth Education Series program, "Disney Culinary Arts." Throughout this program, inspiring discussions and immersive demonstrations lead the way for students to uncover their own culinary aspirations.
During this culinary exploration, students can journey backstage through a high-volume kitchen, bakery and quick-service restaurant at Disney California Adventure Park while their minds savor everything from the basics of the kitchen, to discovering the many roles performed by the teams behind the scenes.
Along the way, students will study the art of presentation; learn the importance of safety, quality and consistency; discover the value of teamwork in the kitchen and uncover relationships between food offerings and the locations they are served in. Applying these learnings, students will then develop their own ideas to add to an existing themed menu.
The menu unfolds when students engage with professional chefs to discuss their journey and explore educational and professional opportunities in the culinary arts.
Disney Culinary Arts is now available to book for groups of 10 or more students in grades 7 through 12 or enrolled college. Give us a call at 1-800-232-7980 or click here to register your group today! Don't forget to sign up for our new e-newsletter for the latest news and updates on all things Disney Youth Programs.