Disney Youth Programs Blog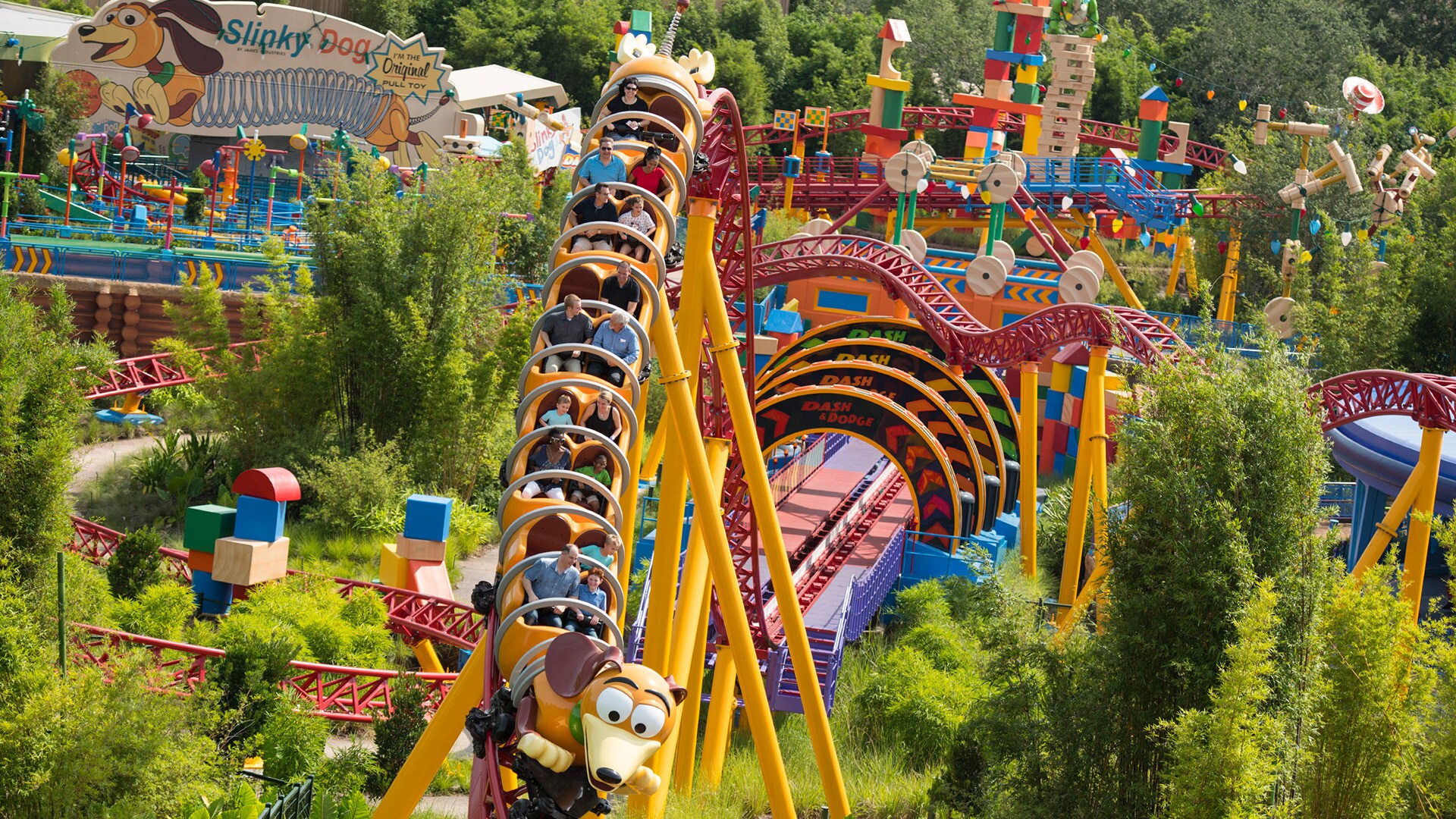 Top Six S.T.E.A.M. Facts Behind Toy Story Land
Toy Story Land welcomes Guests to "play big" in Andy's backyard at Disney's Hollywood Studios. Joining Woody, Jessie, Buzz and all their "Toy Story" friends are Guests spinning around on the Alien Swirling Saucers attraction, riding on the Slinky Dog Dash coaster and playing through the Toy Story Mania attraction.
It takes a whole army of Cast Members behind the scenes to bring a project like this to life. We caught up with Engineering Services Manager, Angel Price who supports attractions at Disney's Hollywood Studios and Controls Engineer, Anna Perdue who supports the daily operation for Engineering. They shared with us their top six S.T.E.A.M. facts behind Toy Story Land for students to "learn big" as they "play big" in this larger-than-life land.
6. The overall design of the land is based on the idea that you are in Andy's Backyard
The scale of the land is used to make Guests feel as if they are magically transformed to about the size of a green army man. The goal with the design was to seamlessly put Guests into the world of Andy's backyard surrounded by his toys and to give Guests a first-hand experience of what it's like to be one of Andy's honorary toys. Every element in the land is designed to support this story idea. So, the selection and sizes of plants, the toy blocks, the game pieces, etc. are all designed and scaled to support this idea and put you into the world of the toys.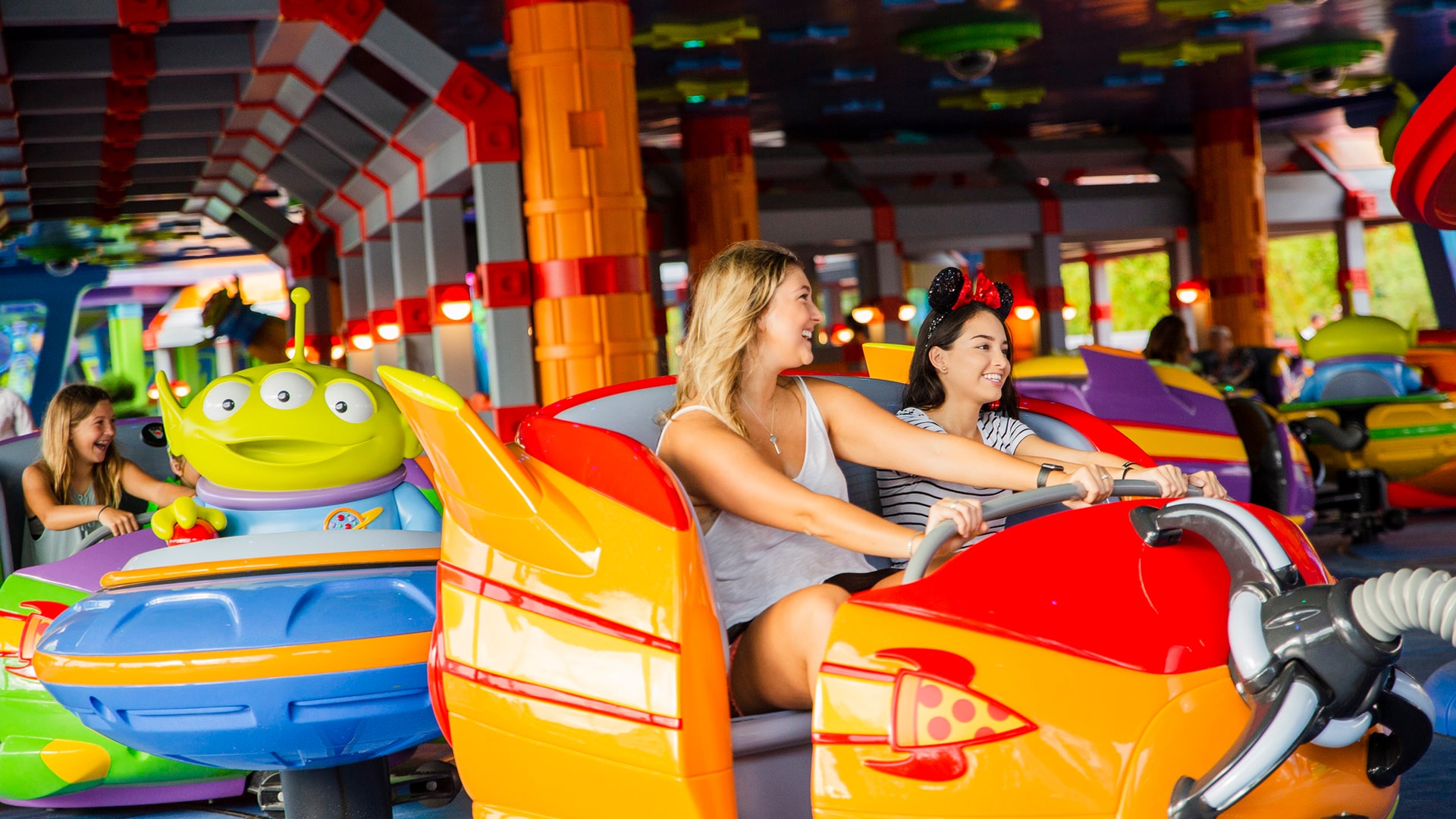 5. Centripetal Force comes to life while you spin and swirl through the Alien Swirling Saucers attraction
Centripetal force is experienced anytime an object moves in a circular path. The force acts toward the center of the circle. On the Alien Swirling Saucers attraction, centripetal force comes to life in two different ways. The first is from traveling around the circular turntables. The second is from swinging back and forth in the ride vehicles. The ride vehicle swings in a circular path too, so every time it swings, centripetal force is in action!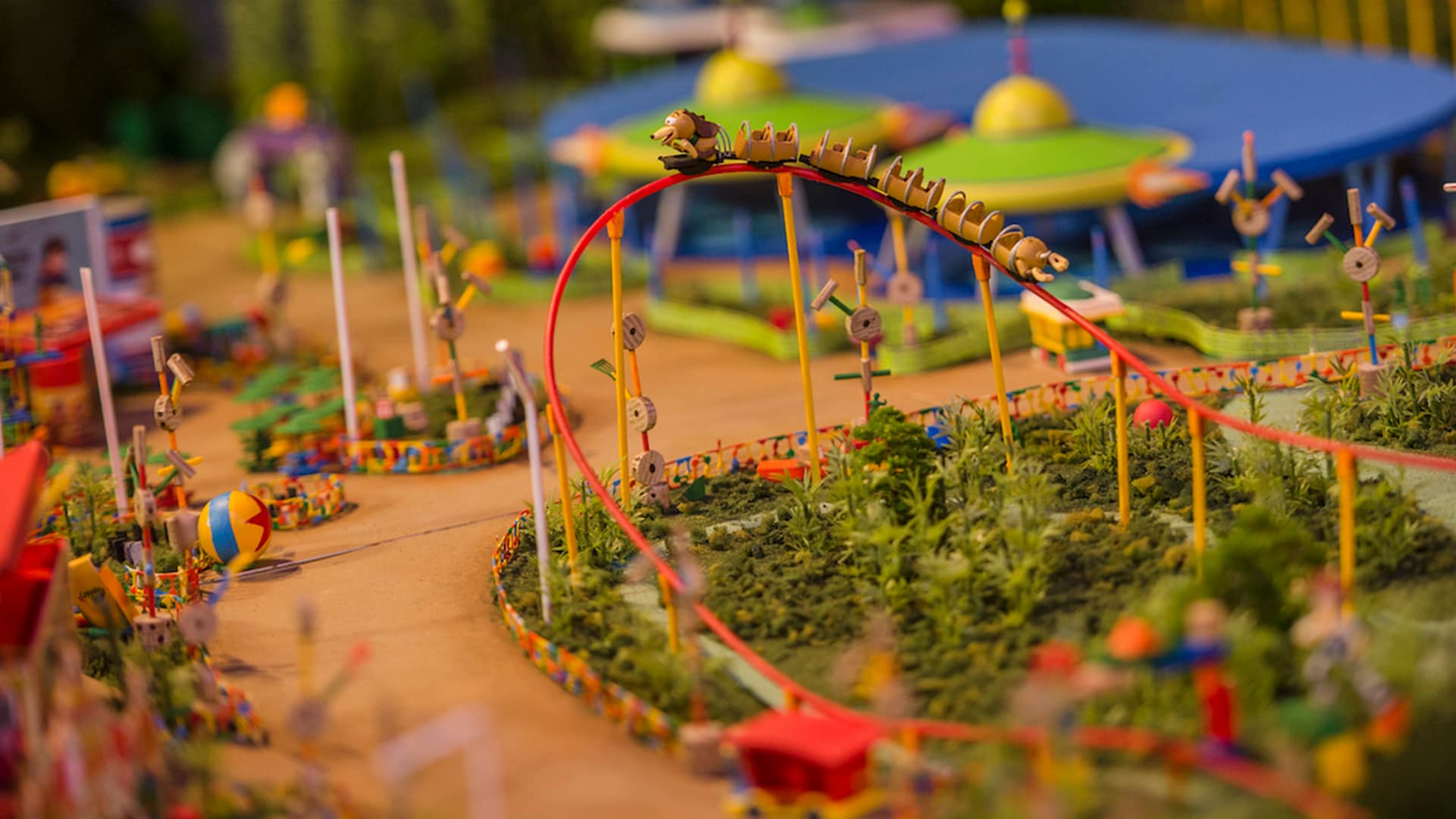 4. The model for Toy Story Land was initially designed through computer modeling and rendering
The design of the land was developed using both traditional methods and computer design. So, the concept drawing development and the model work that was done throughout the design development were done with computer modeling and rendering as well as traditional drawing and sketching, sculpting etc. The entire land was created in a physical three-dimensional model where Imagineers were able to "ride" the rides and see the land before ever breaking ground on the site. The three-dimensional model was also used to coordinate design, and construction was based on it, down to every roof and conduit.
3. The 11-acre land is filled with mind-blowing numbers
Andy would need a backpack the size of a school bus to carry the Buzz and Woody figures that tower over Toy Story Land! Who has that much school supplies?! It would take a green army man roughly 12 steps to 'walk/shuffle' the length of Andy's shoeprint in his backyard!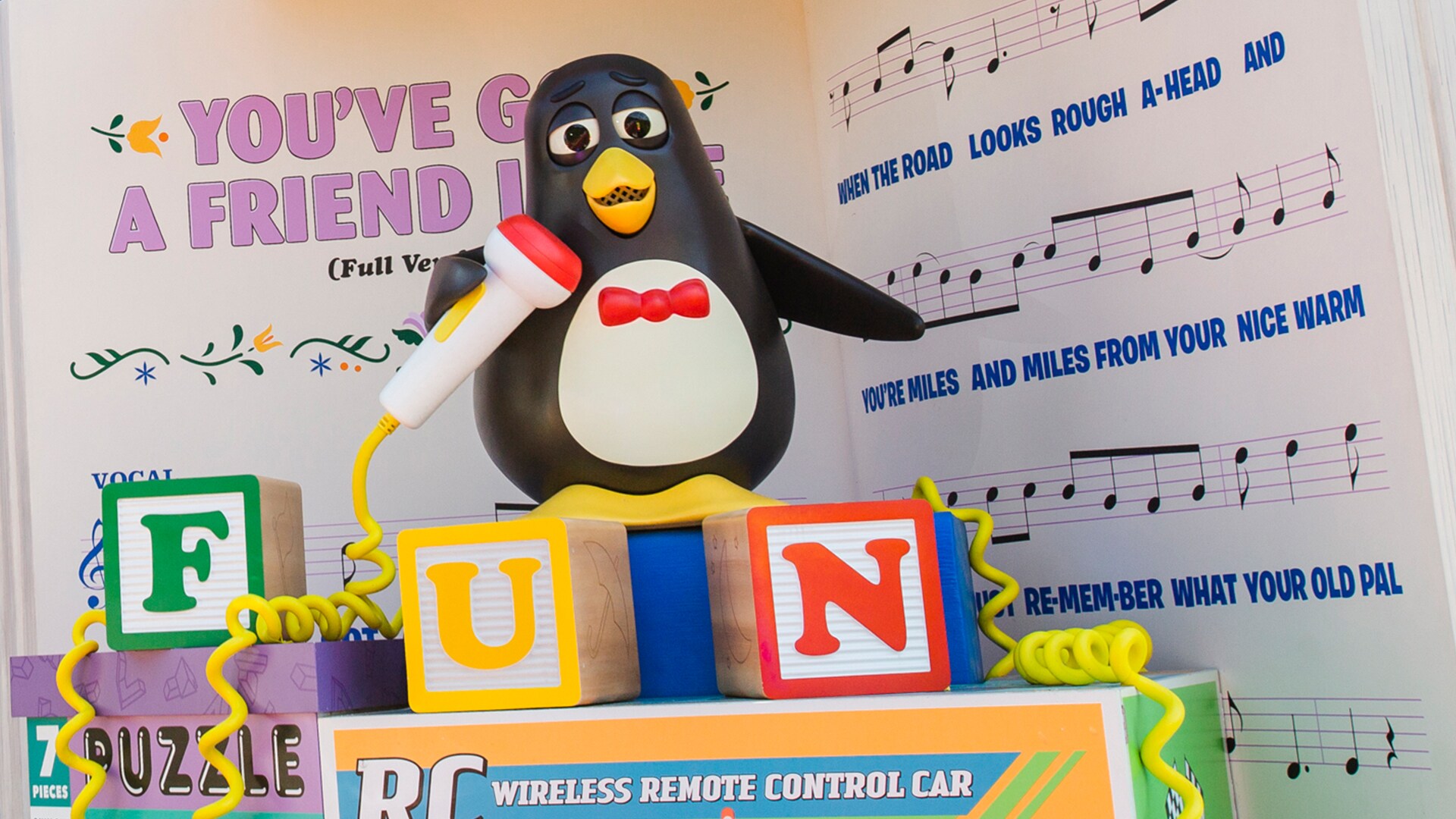 2. Creating Wheezy took both physical and digital phases before bringing him to life
The Wheezy Audio-Animatronics figure in the Slinky Dog Dash coaster was actually first hand-sculpted then scanned into computer software and made into a foam version before the fabrication phase. The fabrication phase involved fiberglass, steel armatures and paint before being installed along with a final animation profile to bring him to life!
1. Slinky Dog Dash coaster uses both potential and kinetic energy
While kinetic energy uses mass and velocity and potential energy uses mass and distance or height, the Slinky Dog Dash coaster actually uses both potential and kinetic energy formulas to give Guests an unforgettable ride and physics lesson!
So, bring your students to play big and learn big throughout Toy Story Land at Disney's Hollywood Studios then get a deep dive into how S.T.E.A.M. is brought to life at Disney Parks with our Disney Imagination Campus Workshops.
To learn more fun facts and stay up to date on all things Disney Imagination Campus, sign up for our new e-newsletter.