Disney Youth Programs Blog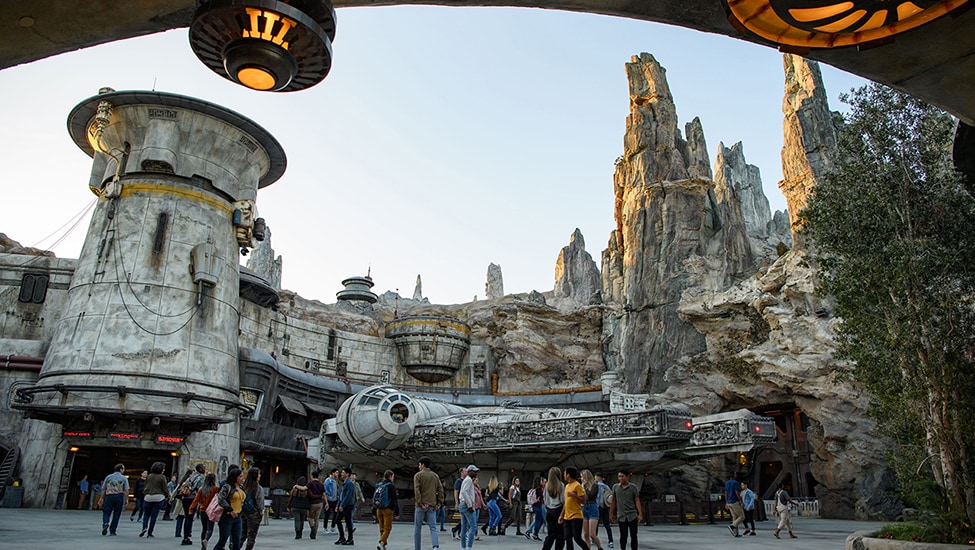 Top Six S.T.E.A.M. Facts Behind Star Wars: Galaxy's Edge
Star Wars: Galaxy's Edge welcomes Guests to the remote planet of Batuu at the Disneyland Resort and Walt Disney World Resort. The distant planet is home to Black Spire Outpost, a known haven for some of the galaxy's most notorious characters, and a hot spot for otherworldly attractions, dining, shopping and more.
Take a look at these top six S.T.E.A.M. facts behind Star Wars: Galaxy's Edge, where your students can learn in the land of bright suns and rising moons:
6. The overall size and scale of this land is epic.
At 14 acres, Star Wars: Galaxy's Edge is the largest single-themed land expansion ever at a Disney park! The dimensional design process began on multiple-scale models to develop the details, design, and layout. Then, a digital mesh file was created to build and install the individual pieces that make up this larger-than-life land.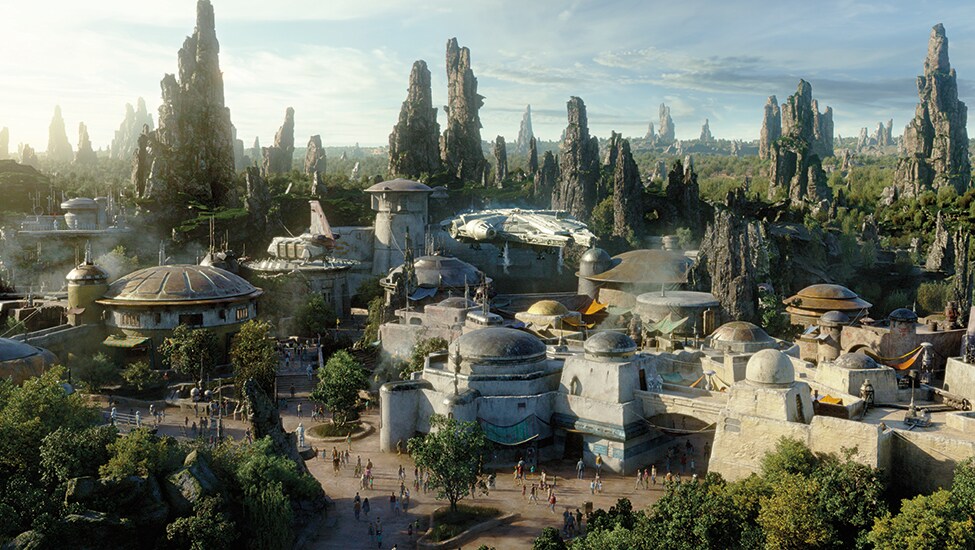 5. The land has its own unique, written language.
Known as Aurebesh, the Star Wars galaxy has its own written language! This fascinating typography can be found on cargo crates, menus, and signs throughout the Black Spire Outpost. Translate the language using the Play Disney Parks mobile app while exploring the area.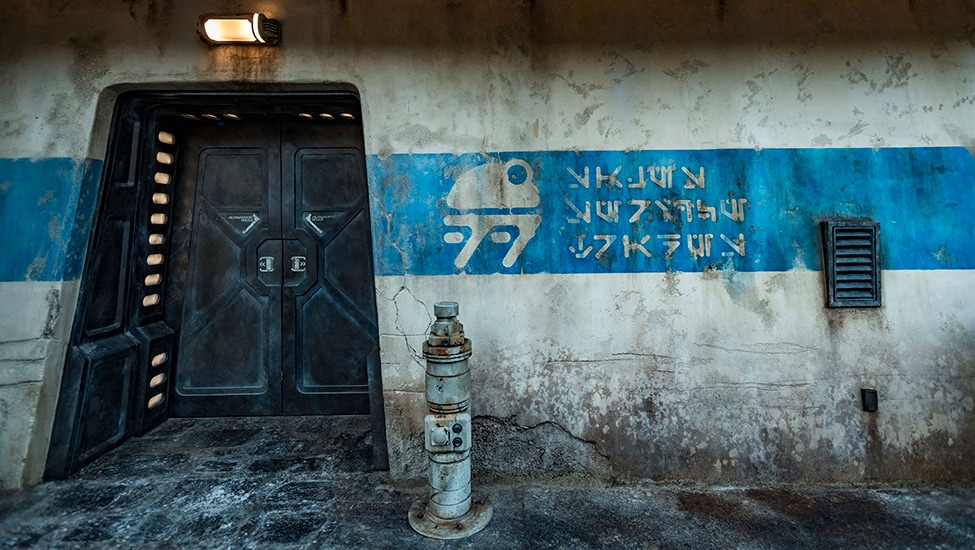 4. Guests can travel "faster than the speed of light".
Experience what it's like to make the jump through hyperspace, traveling faster than the speed of light on Millennium Falcon: Smugglers Run! This iconic starship really is the "fastest hunk of junk in the galaxy!"
3. The landscape is detailed with otherworldly topography.
Inspired by the landscape of an ancient petrified forest, there is more than 200,000 square feet of amazing artificial rockwork throughout the land! The team who created this beautiful rockwork also created the themed finishes on the buildings that give Black Spire Outpost and the rest of the planet their distinctive look.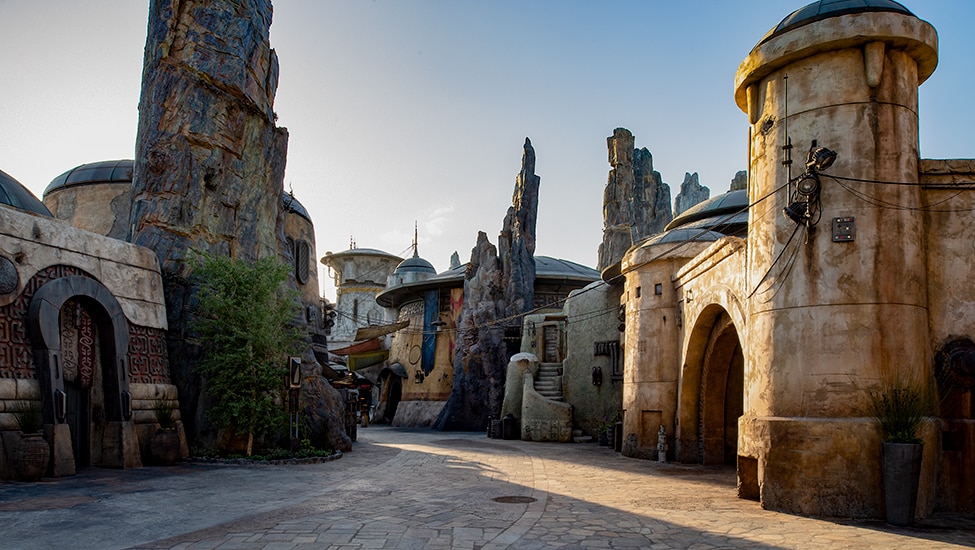 2. Several Audio-Animatronics® figures can be spotted throughout the land.
Keep an eye out for many colorful characters and creatures, including Audio-Animatronics® figures, during an adventure in the Black Spire Outpost! A former smelter droid, 8D-J8, helps cook up some of the tasty Ronto fare, while Dok-Ondar is the proprietor of an intergalactic curiosities shop, Dok-Ondar's Den of Antiquities. And, as one of the most impressive new figures to the land, Hondo Ohnaka, is an infamous galactic pirate who instructs new recruits on his mission to deliver coaxium on Millennium Falcon: Smugglers Run.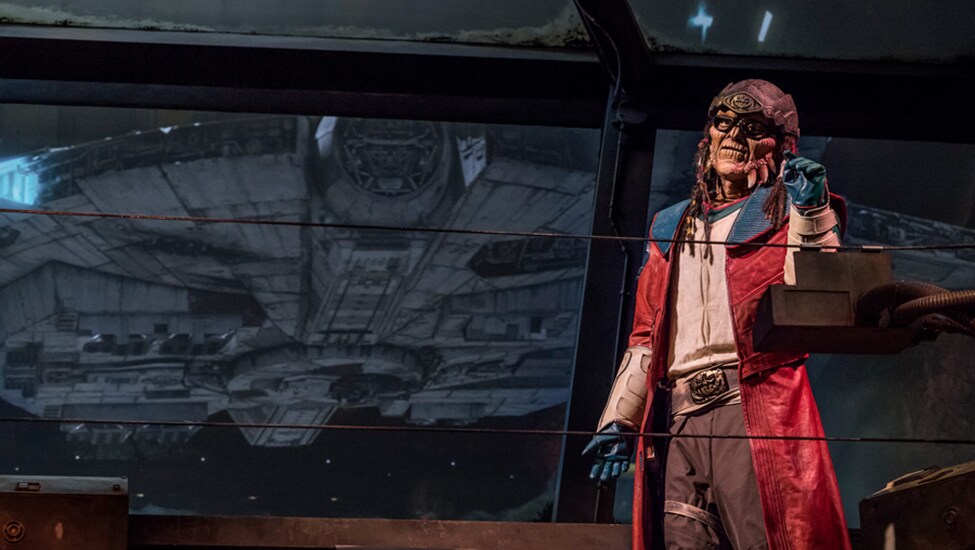 1. All the senses can be engaged with immersive, interactive experiences.
Explore the science behind the senses throughout Batuu! Smell and taste exclusive snacks to this land, including the Outpost Mix (sweet and salty popcorn snack with a hint of spice) or the popular green milk and blue milk. Experience light waves and sound waves in action upon building lightsabers at Savi's Workshop or custom droids at the Droid Depot.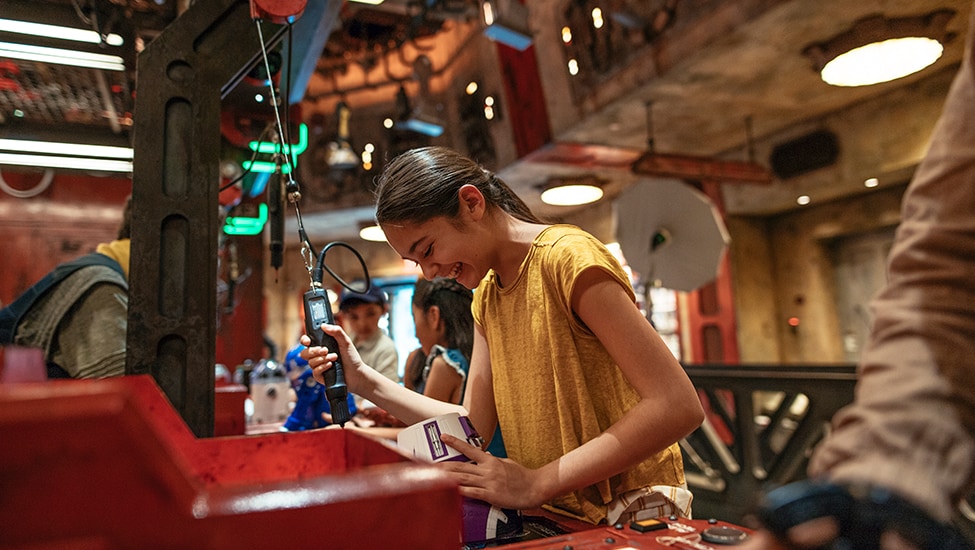 So, bring your students to visit Star Wars: Galaxy's Edge at Disney's Hollywood Studios in Florida or Disneyland Park in California, then get a deep dive into how S.T.E.A.M. is brought to life at Disney Parks with our Disney Imagination Campus workshops.
To learn more fun facts and stay up to date on all things Disney Imagination Campus, sign up for our e-newsletter.