Disney Imagination Campus Blog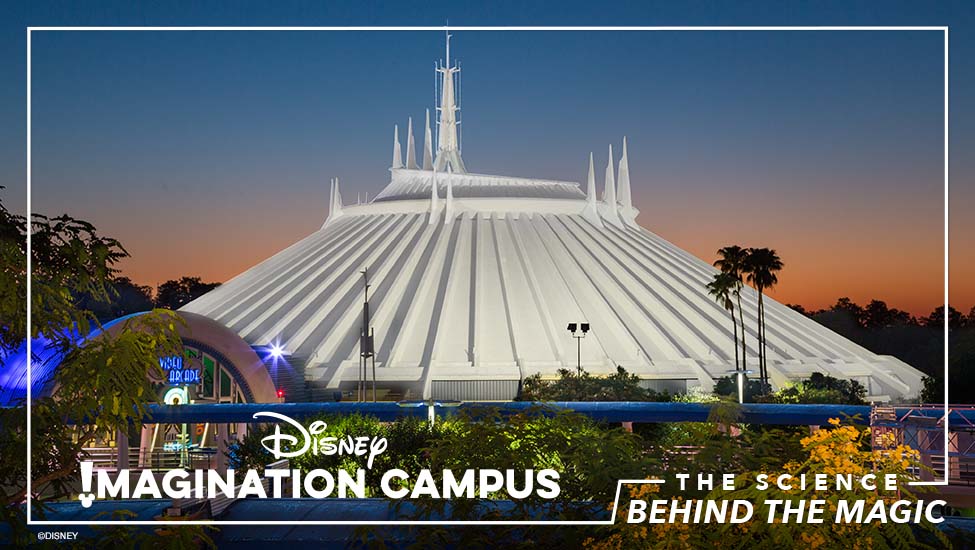 The Science Behind the Magic: Space Mountain
On Space Mountain, intergalactic explorers can zoom through the galaxy to the furthest reaches of outer space.

Let's blast off to explore the science and technology behind Space Mountain and look at the role energy and acceleration play in the design of rollercoasters!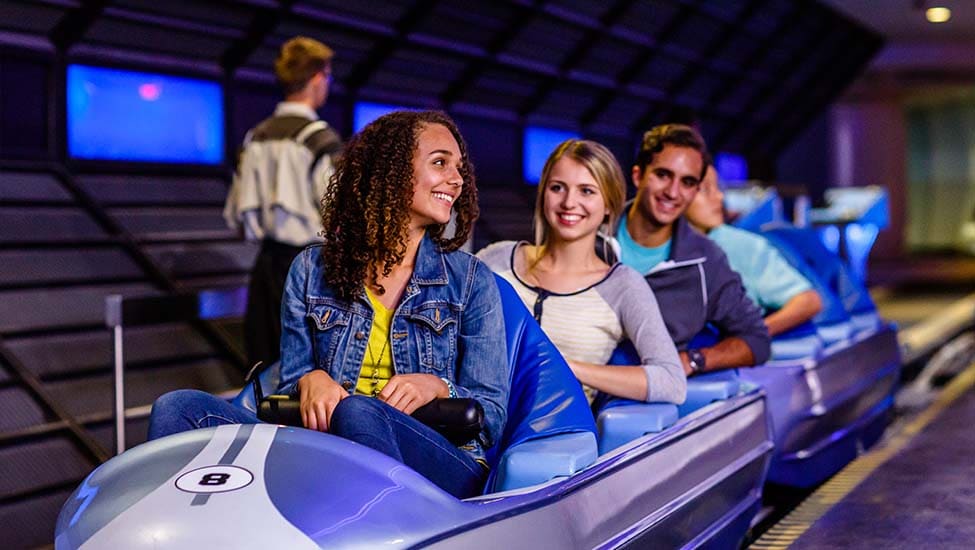 Energy

What is it? Energy is the ability of an object to do work. Let's focus on two specific types of energy Space Mountain uses to create a thrilling experience for riders: potential energy and kinetic energy. Potential energy is stored energy or energy of position. Kinetic energy is energy of motion. Both types of energy are necessary to help the rollercoaster car make it through the complete track.

How do we use it? Traditional rollercoasters rely on height to provide the potential energy necessary to traverse their thrill elements. As the rollercoaster car is pulled up and down through the track, the levels of potential and kinetic energy fluctuate. Using the principles and laws of physics, as well as precise measurements, our Imagineers can achieve and maintain the right balance of energy required to propel the ride vehicle safely along the track.

Where do we use it? When riders blast off on Space Mountain, they first head up a steep lift hill where their rocket accumulates potential energy. As the rocket crests the top of the hill, gravity takes over and kinetic energy enables it to go down the hill and along the length of track. As the rocket travels over the dips, drops and hills of the track, the energy is gradually transferred between varying amounts of potential and kinetic energy.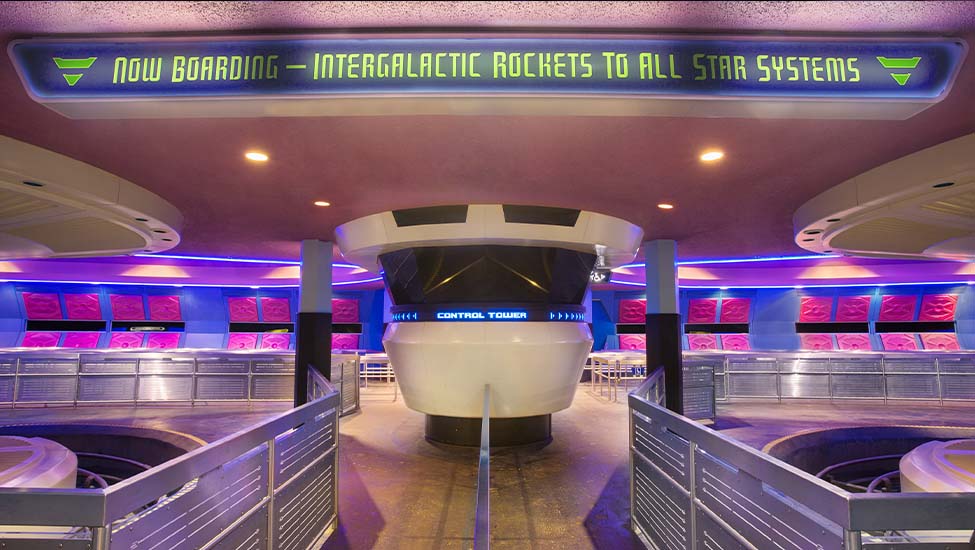 Acceleration

What is it? Acceleration is any change in direction or increase or decrease in speed; in other words, a change in velocity.

How do we use it? Thrill elements are what make rollercoasters the most fun. Engineers add hills, loops and curves to change the direction and speed of a rollercoaster car. This change in acceleration makes the ride more interesting and exciting for those who experience it.

Where do we use it? On Space Mountain your space rocket travels through a complex track made up of hills and curves that pull space travelers up, down and around as they navigate the outer space adventure. The constant change in acceleration keeps riders on the edge of their seats as they don't know what to expect next!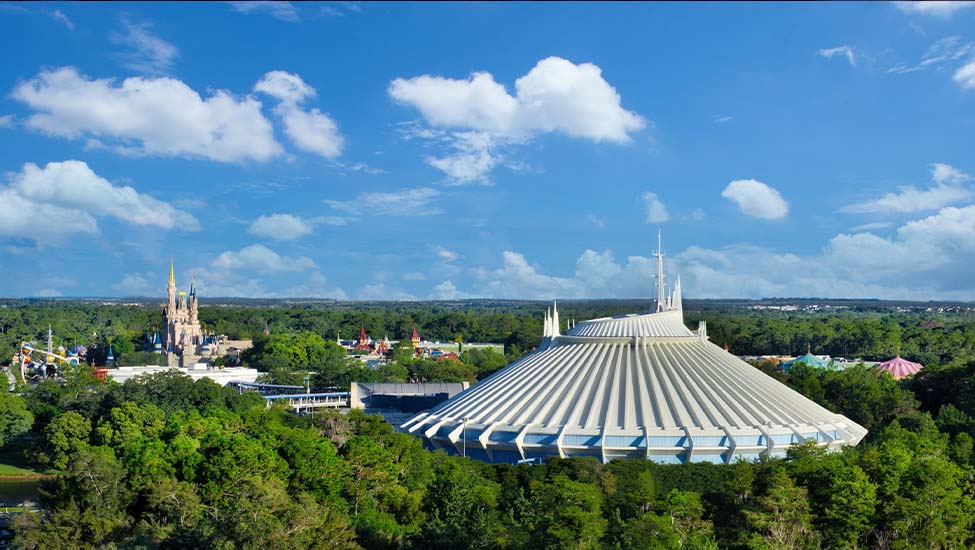 Next time you experience Space Mountain, notice how acceleration and potential and kinetic energy work together to create a thrilling space adventure that takes you out of this world!

Curious to learn more? Check out the Science and Technology workshops at our East Campus in Walt Disney World Resort and our West Campus in Disneyland Resort for a discovery of the real-world application of science, technology, engineering, art and math at some of our most popular attractions! Sign up for our e-newsletter to stay up to date on all things Disney Imagination Campus and explore all our academic workshops to see how we inspire imagination-powered learning.