Disney Youth Programs Blog
The Science Behind the Magic: Pandora – The World of Avatar
Kaltxí, expeditioners! We're exploring how chemistry, biology, and engineering come together to help celebrate the magic of nature and create the beautiful land of Pandora – The World of Avatar at Disney's Animal Kingdom!
Sivako! Let's rise to the challenge, and take a look at the science behind the magic to see how bioluminescence and an exo-carrier utility suit bring a whole new perspective to Pandora – The World of Avatar!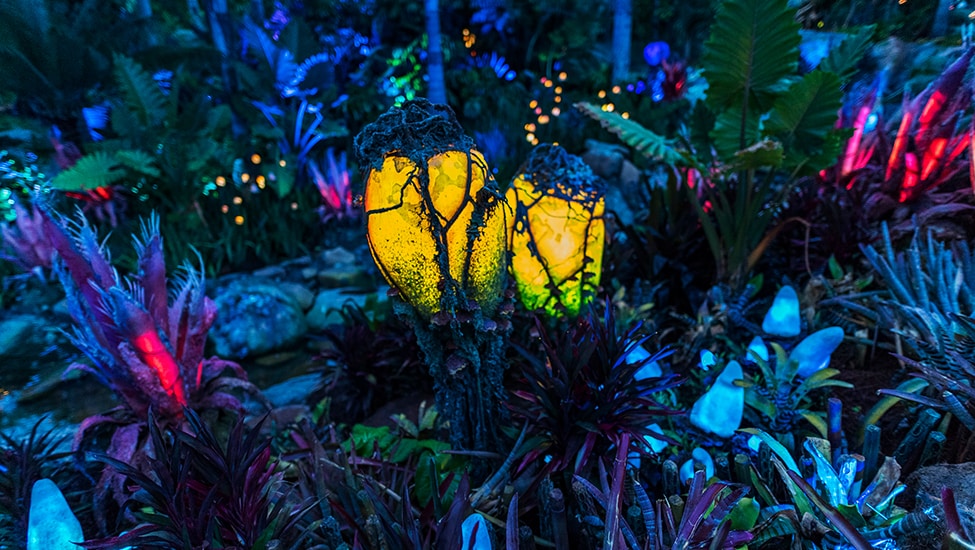 Bioluminescence
What is it? Bioluminescence is the production and biochemical emission of light by a living organism.
How do we use it? Every bioluminescent plant found in Pandora was hand-sculpted by Walt Disney Imagineering so that the glowing plants would be photorealistic. These plants are also mixed in with real plants to make them look more natural to the environment.
Where do we use it? As nighttime descends upon Pandora – The World of Avatar, the dramatic daytime beauty of the land transforms to glow by night when Pandora's bioluminescent fauna and flora comes to life. You can also journey into a bioluminescent rainforest on Na'vi River Journey.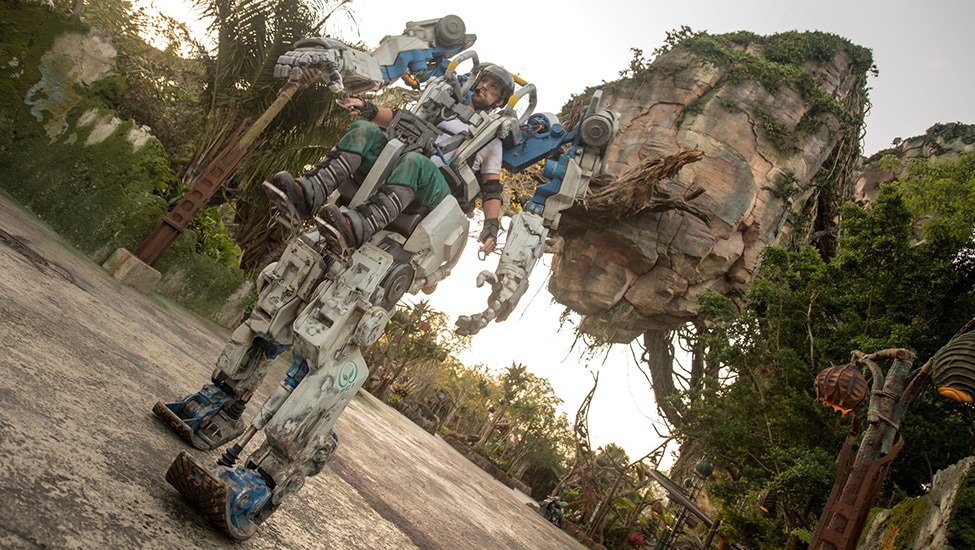 Pandora Conservation Initiative Utility Suit
What is it? Perched ten feet high, a human pilot can strap into the cockpit of the Pandora Conservation Initiative (PCI) Utility Suit and control its powerful, yet agile movements. The giant walking suit was designed with articulated hands and a shoulder span of more than five feet.The Utility Suit was designed to study flora, collect plant samples, and move around Pandora's terrain.
How do we use it? Lightstorm Entertainment provided a digital 3D model to Walt Disney Imagineering, who developed the physical suit based on the model.
Where do we use it? You can meet a Pandora Ranger operating the Exo-Carrier Utility Suit on your adventures in Pandora. As the suit's pilot (or towering Pandora Ranger) can often be seen taking the suit through its paces near Pongu Pongu, all the while he interacts with guests, sharing details about the land's otherworldly landscape, and highlighting the importance of preserving nature.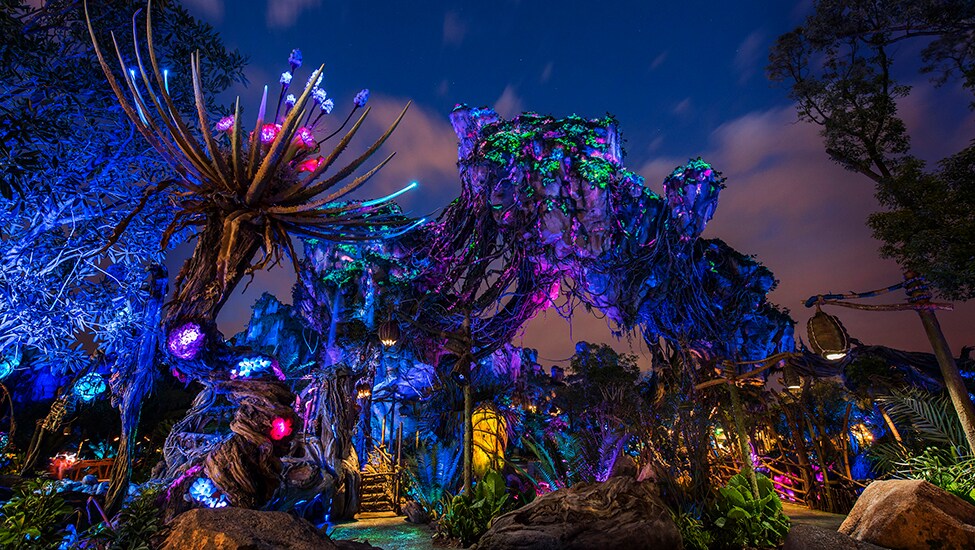 So, next time you visit Disney's Animal Kingdom, be sure to immerse yourself in the wonder of night and the storytelling of the land's natives!
Ready to learn more? Check out our science programs at Walt Disney World Resort for a discovery behind the magic at some of our most popular attractions for a real-world application of physics, gravity, and much more.
Sign up for our e-newsletter to stay up to date on all things Disney Youth Programs and be sure to check out all of our Disney Youth Education Series programs where we make our parks your classroom.