Disney Youth Programs Blog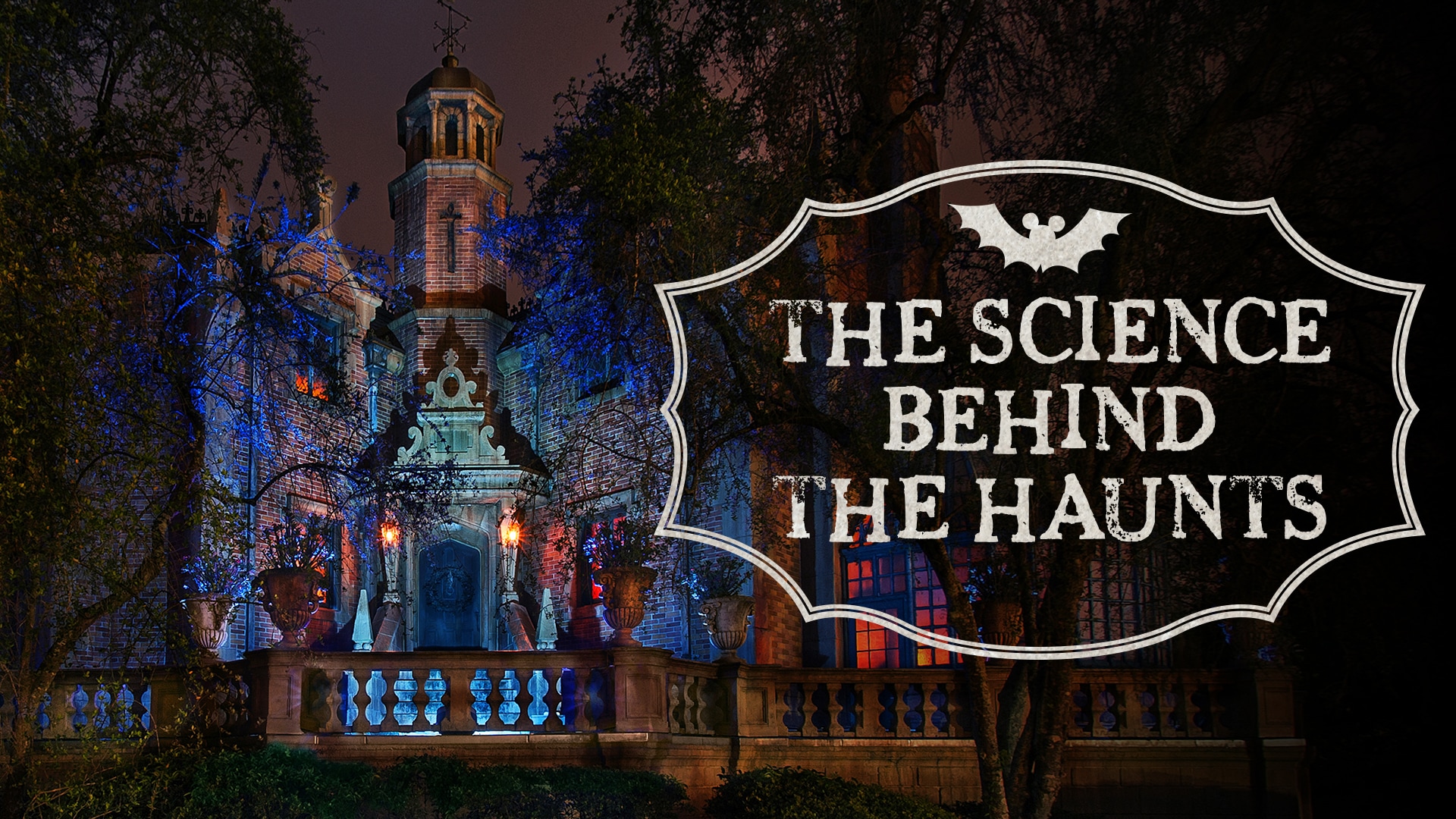 The Science Behind the Haunts of Haunted Mansion
It's finally the most spirited time of year, Halloween! And what better way to celebrate than a look at how the science of light, combined with a little magic, creates storytelling illusions within the Haunted Mansion at Magic Kingdom Park?
Today we are going to focus on two concepts: ultraviolet light and reflection and how they help bring the 999 happy haunts to life (and death) each and every day.
So, let's head into the boundless realm of the supernatural with some ghoulishly delightful dismaying observations of the Haunted Mansion. There's no turning back now…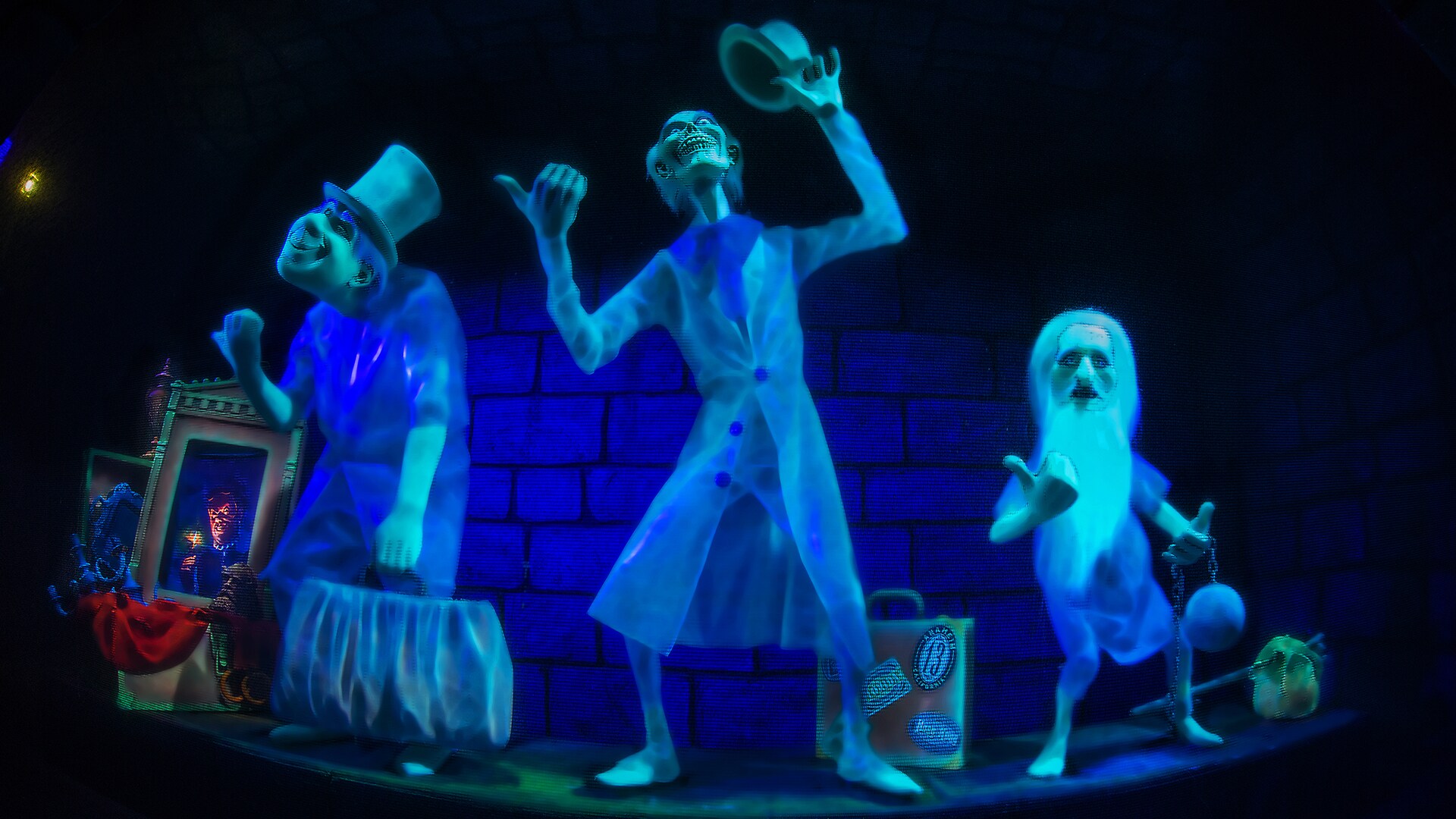 Ultraviolet Light:
What is it? Ultraviolet light is one type of electromagnetic wave and falls between visible light and x-rays on the electromagnetic spectrum. While we can't see UV light, it is all around us. We can even create it through a number of artificial means and use it in a variety of applications.
Why do we use it? Many things in our world absorb UV radiation which results in a glowing effect because they are producing visible light which we call fluorescence. You may be familiar with that glowing effect in nature and probably a little more familiar with it through the use of black lights! Black lights can draw your attention by making fluorescing objects stand out, even in the darkest of spaces, creating some pretty cool illusions!
Where do we use it? Keep an eye out for some "ghostly" fluorescing features including: floating instruments during Madame Leota's séance, the ghosts in the graveyard and everyone's favorite hitchhiking ghost Audio-Animatronics Figures.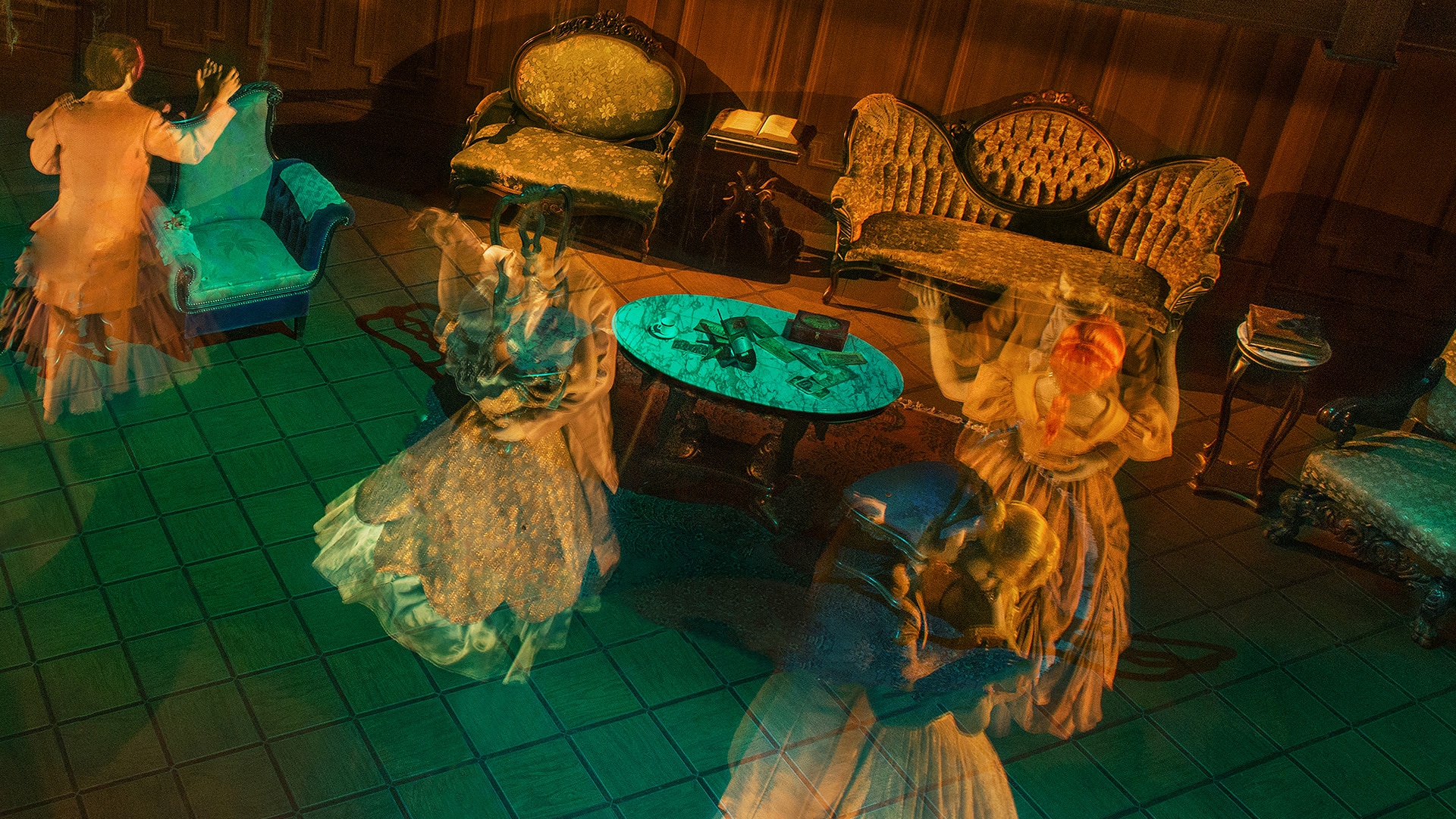 Reflection:
What is it? When light bounces off an object it is called reflection. Understanding the behavior of light and the law of reflection can be useful in creating some interesting special effects!
Why do we use it? We use reflection to create some "ghostly" effects! The use of glass and an understanding of the physics of light provide some interesting and dare we say illuminating effects. While you may think we've conjured up some modern high-tech projection technique, we are able to make objects and figures appear and disappear through the use of an effect known as "Pepper's Ghost."
Where do we use it? In this home of haunts, reflection plays a key role in the ballroom. As one of the largest scenes of the attraction, it is eerily spectacular in showcasing the use of reflection in creating our dancing ghosts. You can also see reflection in action in other scenes throughout the attraction such as the repeating staircase scene and endless hallway effect.
So, next time you ride the Haunted Mansion, be sure to keep an eye out for these science concepts in action!
Ready to learn more? Our Energy and Waves Physics Lab on a discovery behind the magic at the Haunted Mansion for a real-world application of ultraviolet light, reflection and much more.
Sign-up for our e-newsletter to stay up to date on all things Disney Youth Programs and be sure to check out all of our Disney Youth Education Series programs where we make our parks your classroom.