Disney Youth Programs Blog
The Art Behind the Magic: Frozen 2
Animation is a powerful form of artistry and storytelling that visually brings a character's journey to life. Many teams at Walt Disney Animation Studios came together to create the stunning visual effects seen in the latest feature film, Frozen 2.
Let's answer the call, and learn how filmmakers created the effects of invisible animation and walking on water!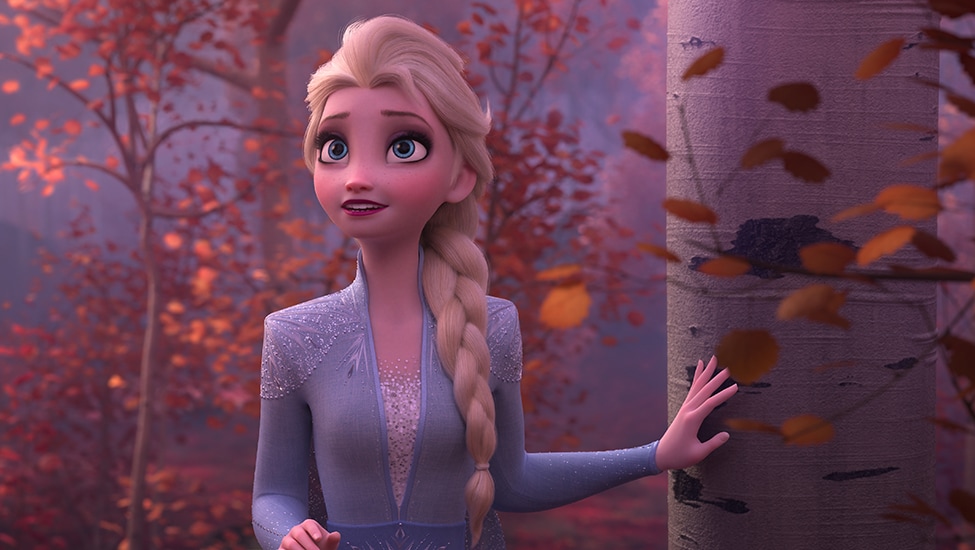 Invisible Animation
What is it? When it came to animating Gale, the wind spirit, filmmakers were challenged with creating a character that was basically invisible. Ultimately, they decided to use everything Gale affects—from leaves and debris to another character's clothing or hair—to showcase Gale's movements.
How do we use it? Swoop, a new technology created at Walt Disney Animation Studios, helped bring Gale to life in Frozen 2.
Where do we use it? Gale isn't easily seen, but her personality is a force to be reckoned with! According to Head of Effects Animation Marlon West, "In the sequence when Gale is like a giant dust devil, she's strong enough to lift the five main characters, including Sven, into the air and spin them around."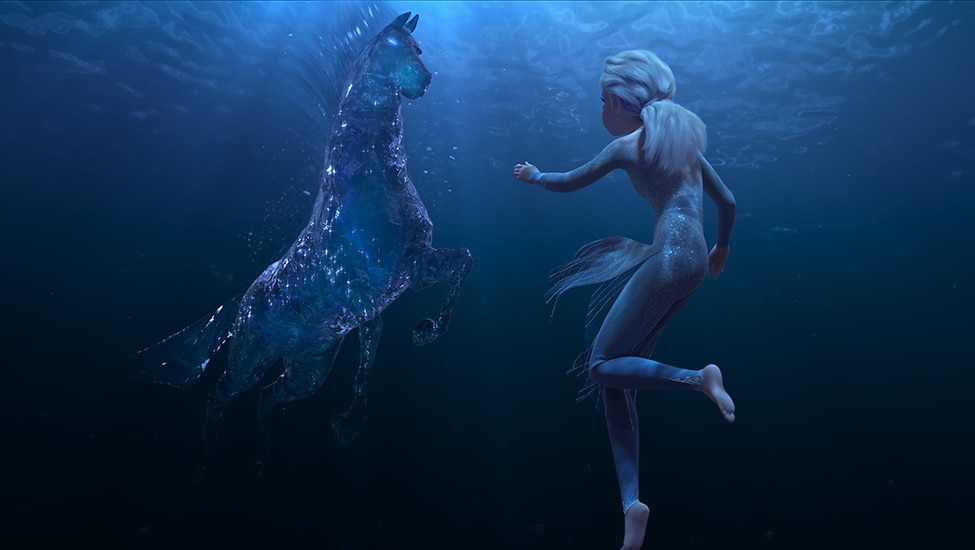 Walking on Water
What is it? The water spirit, a horse known as the Nokk, presented artists, technologists and engineers with another challenge. The Nokk is not only made of water, it has to perform in and on water. Not only that, but the introductory scene takes place at night in the Dark Sea, which presented a challenge to making the water horse "pop".
How do we use it? Filmmakers gave the character Nokk a volume with a slight shimmer against the dark background, authentic horse-like movement and water effects on its mane and tail.
Where do we use it? The Nokk is a strong and stormy creature that Elsa encounters on her journey to learn more about who she is. In order to get past the Nokk, a person must prove they are worthy and earn its respect—an almost impossible task.
Ready to learn more? Check out the Animation Academy: Secrets of Drawing Disney Characters at Walt Disney World Resort, or Designing a Disney Story at the Disneyland Resort.
Sign-up for our e-newsletter to stay up to date on all things Disney Youth Programs and be sure to check out all of our Disney Youth Education Series programs where we make our parks your classroom.