Disney Imagination Campus Blog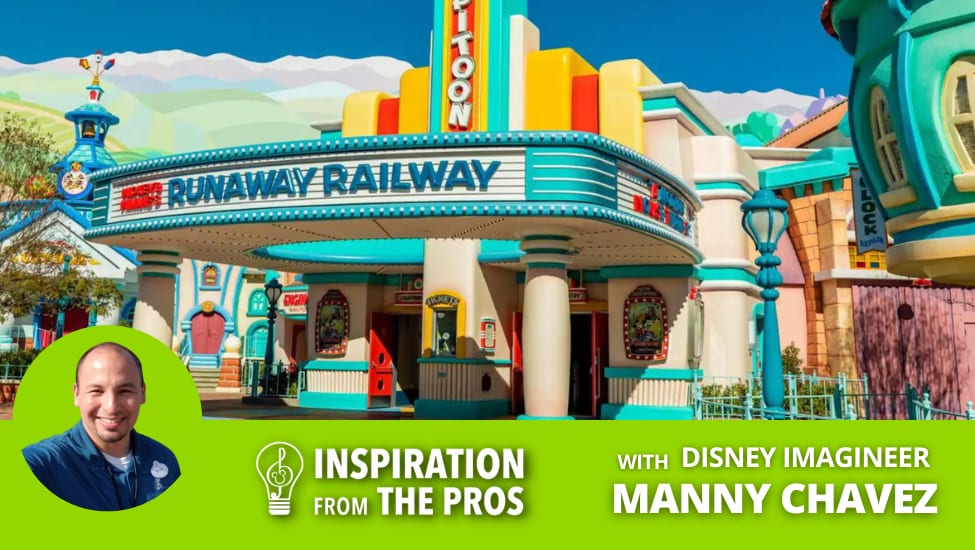 Discover the Science Behind the Magic of Mickey & Minnie's Runaway Railway
All aboard for a wild and wacky adventure with some interesting STEM facts behind Mickey & Minnie's Runaway Railway – now open at the Disneyland Resort!
Utilizing cutting-edge technologies and mesmerizing effects, Mickey & Minnie's Runaway Railway transports Guests into an awe-inspiring and fully immersive multidimensional adventure, turning the cartoon world into a breathtaking reality.
Meet Manny Chavez, manager of show electronic engineering at Walt Disney Imagineering, who had a crucial role in bringing to life Mickey & Minnie's Runaway Railway. Manny oversees the show control hardware team that focuses on control systems for Audio-Animatronics figures and special effects.
Manny's foundational skills that he learned while he was in school helped him in his work as a Disney Imagineer. His knowledge in science, technology, engineering and math has all come in handy when he's working on cool new designs for attractions.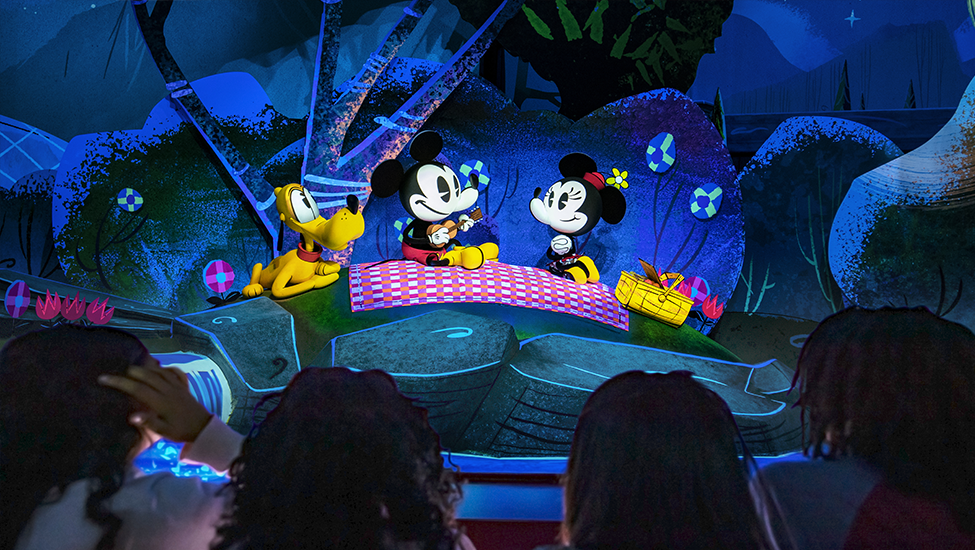 One of the scenes that was particularly complex was the scene titled "Trouble in the Tunnel." In that scene, riders can see Mickey and Minnie driving in their red car alongside of the train.
Starting with an animator's concept for the scene, Manny's team focused on designing the technical elements that would bring it to life. Utilizing algebra and calculus, he calculated power, current and heat load, ensuring that the car operated as envisioned by the animator.
To accomplish this, Manny seamlessly integrated show elements like speakers, projectors and lighting into and beneath the car. This design cleverly conceals these technical components from the Guests' view on the attraction while allowing the effects to function.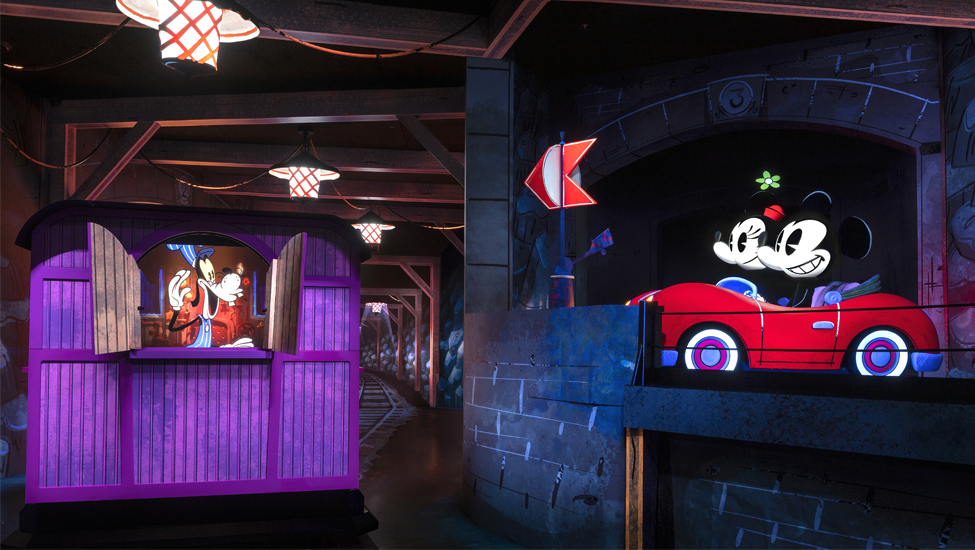 For any students interested in becoming an Imagineer, Manny emphasizes the importance of seizing opportunities to practice STEM subjects. He highlights the significance of math and science and encourages students to engage in activities like robotics teams, programming exercises and collaborative projects. Developing skills in science, technology, engineering and math, coupled with fostering teamwork and leadership abilities, is essential for success as an Imagineer, especially when creating intricate attractions like Mickey & Minnie's Runaway Railway.
So next time you visit the Disneyland Resort, hop aboard Engineer Goofy's train and get ready to zoom off on a memorable journey through Mickey and Minnie's animated world where imagination and STEM come together to create Disney magic!
Curious to learn more? Check out the Science & Technology workshops at our East Campus in Walt Disney World Resort and our West Campus in Disneyland Resort for a discovery of the real-world application of science, technology, engineering, art, and math at some of our most popular attractions! Sign up for our e-newsletter to stay up to date on all things Disney Imagination Campus and explore all our academic workshops to see how we inspire imagination-powered learning.