Disney Youth Programs Blog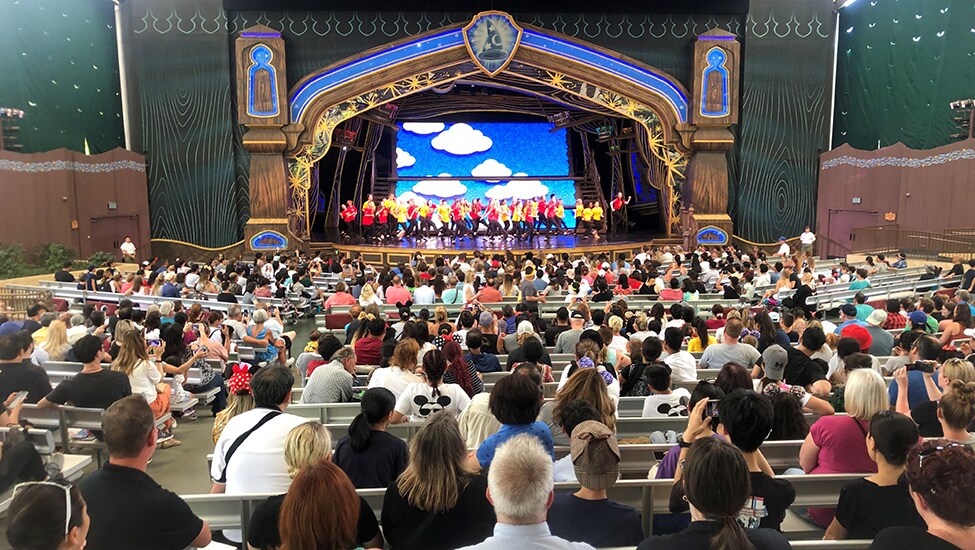 Explore the Recap of the 2019 Disney Performing Arts Musical Theatre Conservatory
Disney Show Directors, Musical Directors, and Teaching Artists were all on hand to create magical and productive experiences as the Disney Performing Arts Conservatory continued with two consecutive weeks of Musical Theatre. Each day focused on singing, dancing, and acting as well as the skills and dedication that it takes to make dreams of performing a reality.
The week was filled with engaging workshops that focused on industry skills, as well as tips and tricks of the trade from real Disney Casting Directors. Experiences inside Disneyland® Park and Disney California Adventure® Park also connected the crafts of storytelling and character development utilizing attractions and atmosphere. Opportunities were also taken to meet the current casts of Frozen – Live at the Hyperion, Mickey's Magical Map, and even Disney Channel Stars Brenna D'Amico and Sabrina Carpenter! All these experiences and concentrated rehearsal time led to the grand finale as these performers stepped into their own spotlight at the Fantasyland Theater!
Participants took to the stage and performed multiple production numbers and musical segments highlighting their experiences, alongside some Disney characters, for packed houses of families, friends, and park guests. These talented performers, ranging in age from 14-22, went on a "Hawaiian Roller Coaster Ride" with Stitch and sang how it was "Time to Start Dreaming" while dancing alongside the biggest stars of all… Mickey Mouse and Minnie Mouse!
Disney Performing Arts Conservatory Musical Theatre followed a successful week with Instrumental Students. All three weeks provided performing arts students a unique opportunity to step behind the magic and learn how it's done in the Disney parks. It was a time for growth, inspiration, and the opportunity to learn from the best, all while meeting other young artists who also love the performing arts and, of course, Disney.
Ready to learn more about Disney Performing Arts workshops and performance opportunities? Give us a call at (714) 520-6423 or click here to register today! Don't forget to sign up for our new e-newsletter for the latest news and updates on all things Disney Youth Programs.