Disney Youth Programs Blog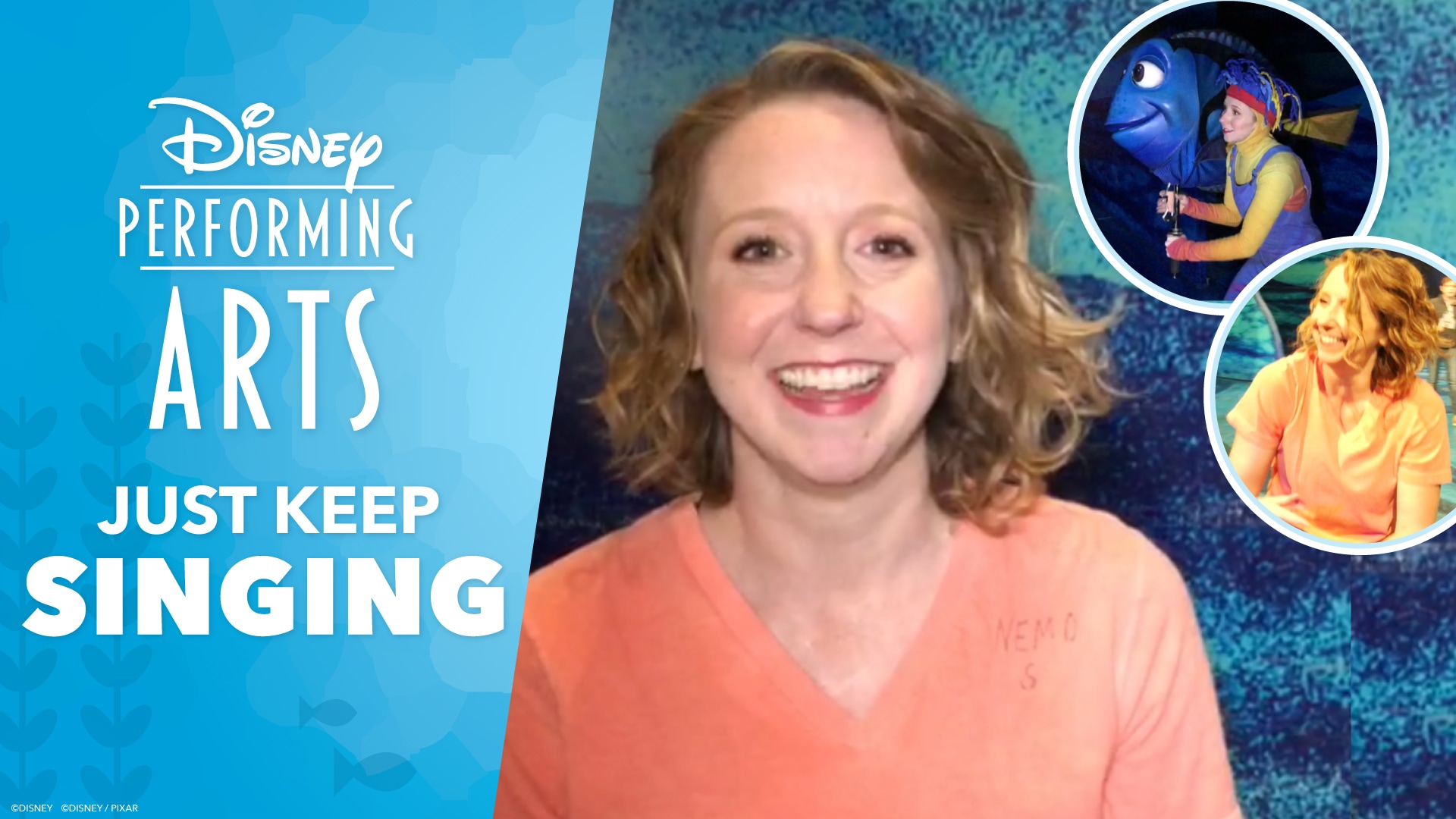 "Just Keep Singing" Backstage at Finding Nemo - The Musical: Episode 2
It's time to get schooled on the next episode of our vlog series, "Just Keep Singing." This week's episode features Katie Whetsell who portrays Dory in Finding Nemo - The Musical at Disney's Animal Kingdom giving aspiring performers an inside look at this must "sea" musical.
In this week's episode Katie takes you into the rehearsal process where the hard work really begins. Share this video with your students for some fin-tastic advice on blocking, puppetry, dancing and of course, singing:
Next week Katie will take the stage in Finding Nemo - The Musical, giving you an inside look on her transformation into Dory and much more.
Discover how your students can learn from Walt Disney Parks & Resorts Entertainment Cast Members from all around Walt Disney World Resort during one of our Disney Performing Arts Workshops.