Disney Youth Programs Blog
Inspiration from the Pros: Ashley Eckstein
We recently sat down with Ashley Eckstein, who has been widely recognized and honored as an actress, entrepreneur, fangirl trendsetter leading voice for female fandom and now, author. Most known as the voice of Ahsoka Tano in Star Wars, Ashley founded Her Universe in 2010 - the groundbreaking fangirl fashion company and lifestyle brand.
Check out our exclusive Q&A with Ashley who has some inspiration for aspiring actors, actresses, designers, and entrepreneurs:
Q. What is your fashion design and acting background, and what kind of training do you have?
A. I grew up in Orlando, Florida, and my Dad worked for Walt Disney World. When I was a young girl, I loved watching the Disney Channel and it was my dream to be an actress on the Disney Channel when I got older. I started acting when I was 12 years old. I began taking acting classes at my local community theatre, and I joined the drama club at my middle school. I also auditioned for my first play and I got the lead role of Helen Keller in The Miracle Worker. I continued to take acting classes and perform in plays throughout middle and high school until I graduated and was able to move out to Los Angeles. Eventually I was able to make my dream come true, and I played Muffy on That's So Raven on The Disney Channel! Shortly after, I was cast as the voice of Ahsoka Tano in Star Wars: The Clone Wars and I've been the voice of Ahsoka for over 10 years. While I grew up taking acting classes, a lot of my training has come on the job. I learn best while doing and I believe that on-the-job training is some of the best training you can get!
As for fashion design, I have no formal training. I grew up sketching and designing dresses for fun. I designed many of my homecoming and prom dresses in high school but that was the extent of my fashion design experience. When I started my company, Her Universe, I taught myself fashion design and once again, learned on the job. I'm definitely a visual learner and I learn best by doing and gaining hands-on experience.
Q. What are some skills you think are most valuable for aspiring designers and performers?
A. I think communication skills are some of the most valuable for aspiring designers and performers. I would not have gotten anywhere without the help of many different people and it often started by me asking questions and asking for advice. Most people do not achieve success on their own and when they have the opportunity to return the favor to someone else, they are very willing to help. However, you have to have the gumption to ask for help! Seek advice, seek guidance! I often say that the difference between the person who makes it and the person who doesn't is that the person who makes it asked for help along the way.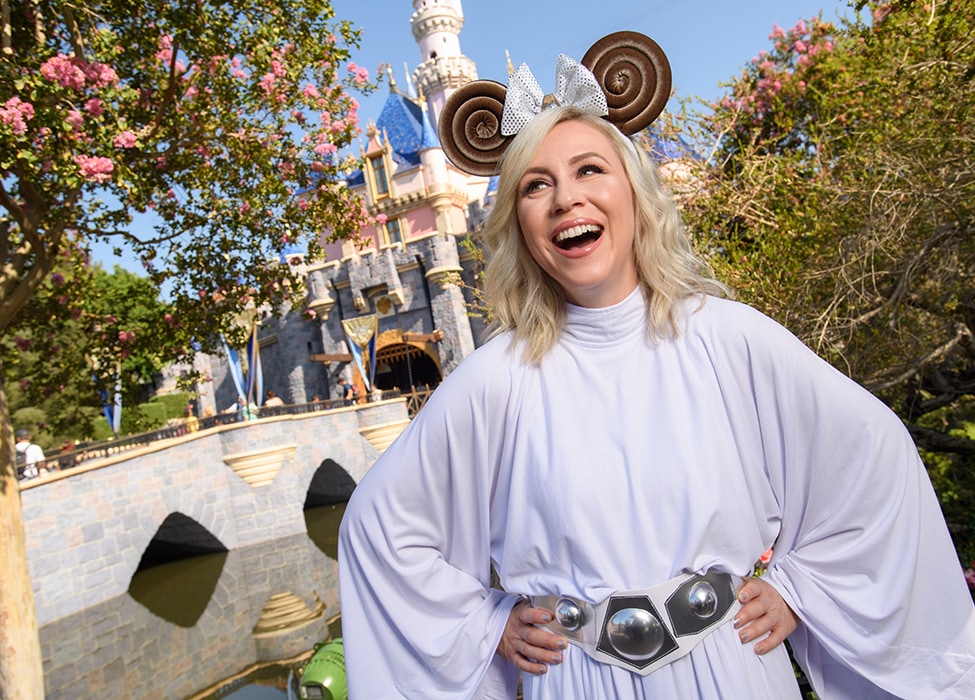 Q. As an actress, author, entrepreneur, and founder of Her Universe, you are a truly inspiring role model! What inspired you to start your own company, and what are some of the challenges you faced along the way?
A. I started my own company, Her Universe, in 2010 because I saw a need. There was no one making merchandise for female sci-fi and fantasy fans, and as a fangirl myself, I wanted merchandise made for me! I did my research and found out that almost half of all sci-fi/fantasy fans were women and girls, and I also found that women and girls were being bullied simply for being a girl who liked stories like Star Wars. The stereoytpe at the time was that sci-fi/fantasy properties were just for men and boys. I knew this wasn't true and I wanted to change the stereotype and narrative to prove that these stories are for everyone!
Deciding to start my own company was the easy part. The challenging part was actually building it! There were many rewards and many challenges along the way but I would say the biggest challenge was the constant hard work. My parents always taught me that hard work pays off, and that's true, but no one told me how much hard work would go into starting your own company. However, I just had to remain focused and remember one of my favorite Star Wars quotes from Qui-Gon Jinn, "Your focus determines your reality."
Q. How do you support and empower other young women interested in starting their own business and following their dreams?
A. My favorite Disney song is "When You Wish Upon a Star" and I genuinely believe that the dreams that we wish CAN and DO come true. However, you can't just dream it, you have to do it and make your dreams happen. I wrote a book It's Your Universe, You Have The Power To Make It Happen and it's a step-by-step guide on how to make your dreams come true. I share my story of growing up in Orlando, becoming an actress and starting Her Universe as an example of how I did it, why I believed I could and how you can do it, too! I also use all sorts of Disney quotes, lessons, and examples because the world of Disney taught me so much about how to dream it and do it!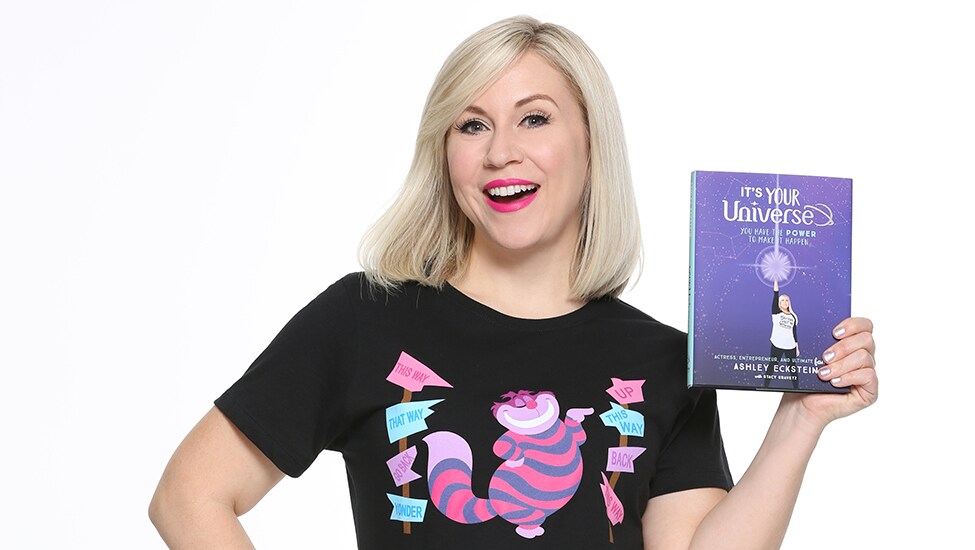 Q. What are some of your favorite designs you've created? What are some of the latest projects you've been working on?
A. Some of my favorite designs are the designs inspired by my character Ahsoka Tano. I would not have even started Her Universe if it weren't for her. Ahsoka Tano was a groundbreaking character for Star Wars and for female fans. She inspires me so much, and I try everyday to be a real-life version of her. She has literally become a part of my heart and soul after helping originate this character in 2008.
We've been designing a lot for Ahsoka right now because I am currently working on the new season of Star Wars: The Clone Wars for Disney+. The new season premieres on Disney+ in February 2020 and it's going to be so good! To celebrate the new season, we will have several new designs inspired by the show and its characters.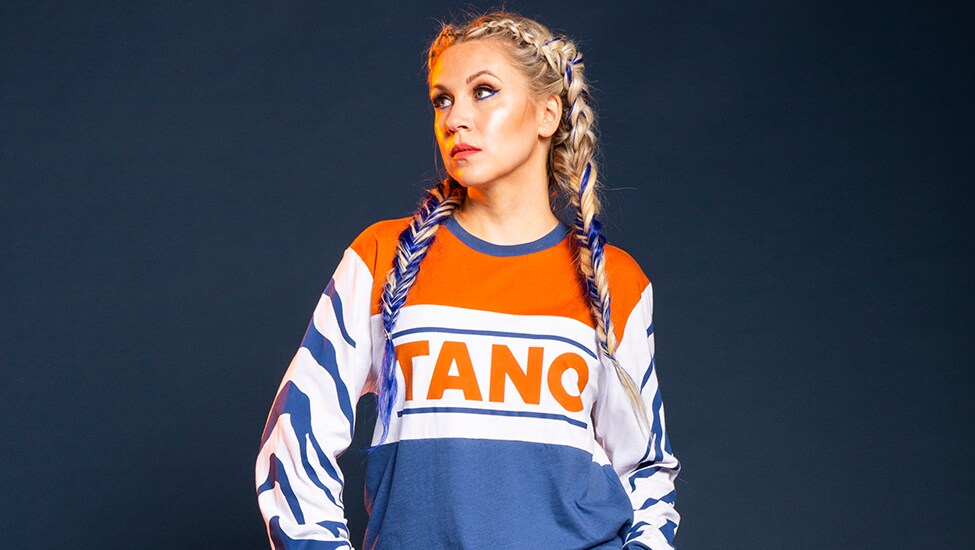 Q. If you could pick one Disney character to wear your designs, who would it be and why?
A. I would have to say Alice from Alice in Wonderland. My favorite Disney character is Alice, and I love her independent and curious attitude. Alice has a mind of her own, in fact, she sings about creating a world of her own! Her inquisitive and spunky personality would make her the perfect character to wear our designs. I encourage our fans to be curiouser and curiouser, just like Alice, and I try to bring that curious attitude to my fashion sense as well.
Q. What is some advice you have for young designers and performers?
A. First of all, don't let anyone tell you "NO" to your dreams. If they have, allow me to be that person to tell you "YES YOU CAN!"
I share a ton of advice in my book but some of the most important advice is, don't be afraid to fail. I'll tell you right now, you are going to fail many times on the road to making your dreams come true. Knowing it's going to happen, accept it's going to happen and when it does (and most importantly), learn from your failures. Some of the most important lessons I learned on my journey came from times of failure and when I messed up. So next time you fail, mess up or something doesn't go your way, it's OK! Take some time to learn from it and analyze why it didn't work out and learn what to do differently next time!
How does Ashley's story inspire you? Let us know on Facebook and LinkedIn using #DisneyYouthPrograms!
Looking for more inspiration? Check out our Disney Performing Arts Workshops where your students can learn from Walt Disney Parks & Resorts Entertainment Cast Members year-round. Also, don't forget to sign up for our e-newsletter for the latest Disney Performing Arts news and updates!