Disney Imagination Campus Blog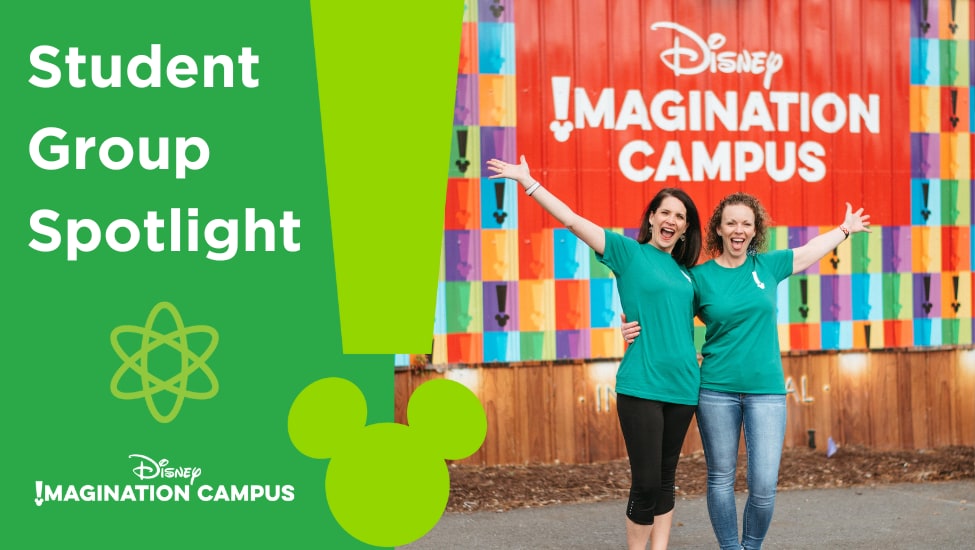 Discover How Fun and Learning Collide with Disney Field Trips
"Teachers are always looking for a way to ignite learning or different ways to transform the classroom to something new, exciting and engaging," shares Elizabeth, a teacher of intellectually gifted students from Mississippi and a proud member of the National Association for Gifted Children (NAGC). Together with her peer Crystal, who is also a member of NAGC, they have embarked on an extraordinary journey with their students, taking them on a Disney field trip to experience Disney Imagination Campus not once, but an incredible four times with their students since 2018!
"Our students look forward to this from second grade to when we bring them here in fifth grade," Crystal explains. The duo firmly believes that Disney Imagination Campus is not just an amusement park; it offers numerous educational experiences that are often overlooked.
"They're not going to remember when they learned division or who taught them division, but they're always going to remember learning about Newton's Laws of Motion that they saw incorporated into these rides at Disney," Elizabeth shares passionately. Disney Imagination Campus brings education to life in a way that leaves a lasting impression on students.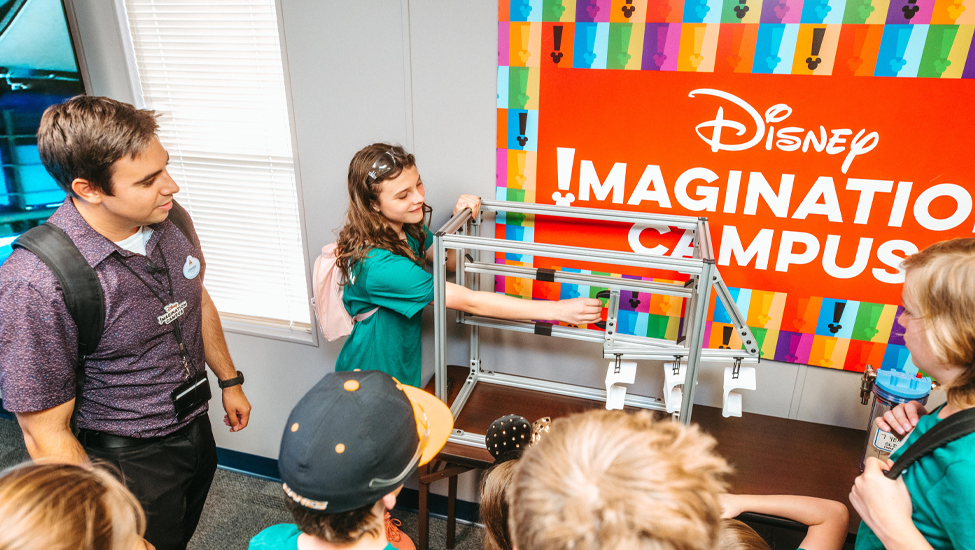 Crystal adds that one of the reasons she devotes her time to planning this trip for her class is that a lot of students in her hometown would never get to experience Disney Parks or Disney Imagination Campus without this opportunity. The trip to Disney Imagination Campus becomes a once-in-a-lifetime adventure for many students, opening doors to a world of new possibilities.
Crystal and Elizabeth don't see their Disney visits as mere field trips; they view them as extensions of their curriculum and lesson plans. Before their trip to the Walt Disney World Resort in Florida to experience the Technology of Disney Parks workshop, Elizabeth and Crystal shared, "We built background knowledge in roller coasters, fairy tales, and storytelling before we even came." Then, after the class returns, her students dive deeper into concepts such as sustainability and animatronics to expand their knowledge and apply it creatively.
"Our students design roller coasters using the background knowledge gained in our classroom, and then they present it to the welding students in high school who create the roller coasters out of steel," Crystal proudly shares. The collaboration between different disciplines demonstrates the real-world applications of classroom learnings and encourages critical thinking and collaboration.
Planning a trip to Disney Imagination Campus may seem daunting at first, but Crystal and Elizabeth assure their fellow educators that it's easier than expected. "It's probably the easiest field trip that I've ever planned," Crystal remarks. With the support of Disney Imagination Campus and, if needed, travel agents specializing in educational trips, the planning process becomes seamless and stress-free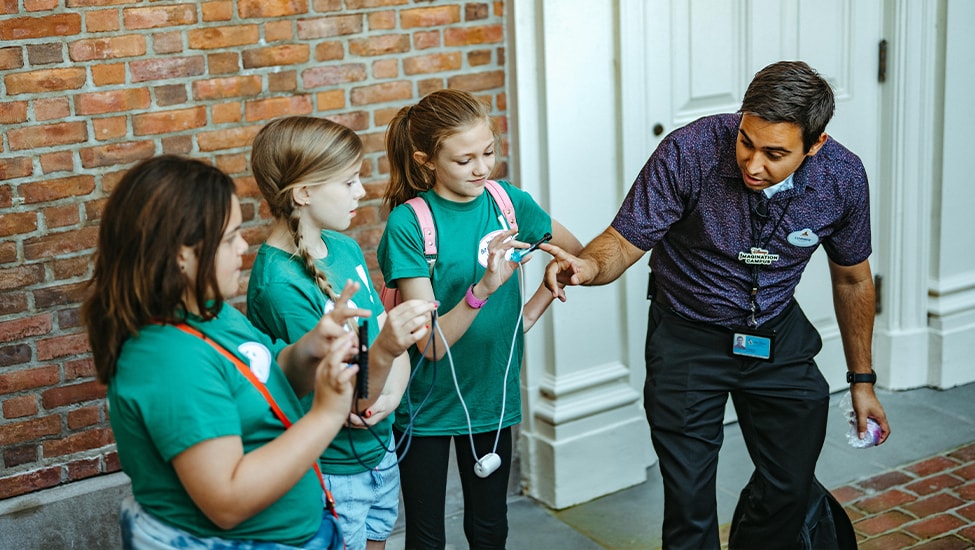 "I think when we can find learning in the world around us, it really sparks that creativity that people so desperately need in the workforce, and in our society as a whole, that we struggle to truly teach," Elizabeth expresses. At Disney Imagination Campus, education goes beyond textbooks and traditional teaching methods. It incorporates real world learning that sparks student's imagination, creativity and eagerness for discovery.
Both Elizabeth and Crystal are so passionate about the importance of theme park learning that they are presenting on this topic at the National Association for Gifted Children's upcoming conference.
Get an inside look into Elizabeth and Crystal's class experience at Disney Imagination Campus by watching the video below:
Curious to learn more? Check out the Science & Technology workshops at our East Campus in Walt Disney World Resort and our West Campus in Disneyland Resort for a discovery of the real-world application of science, technology, engineering, art, and math at some of our most popular attractions! Sign up for our e-newsletter to stay up to date on all things Disney Imagination Campus and explore all our academic workshops to see how we inspire imagination-powered learning.