Disney Imagination Campus Blog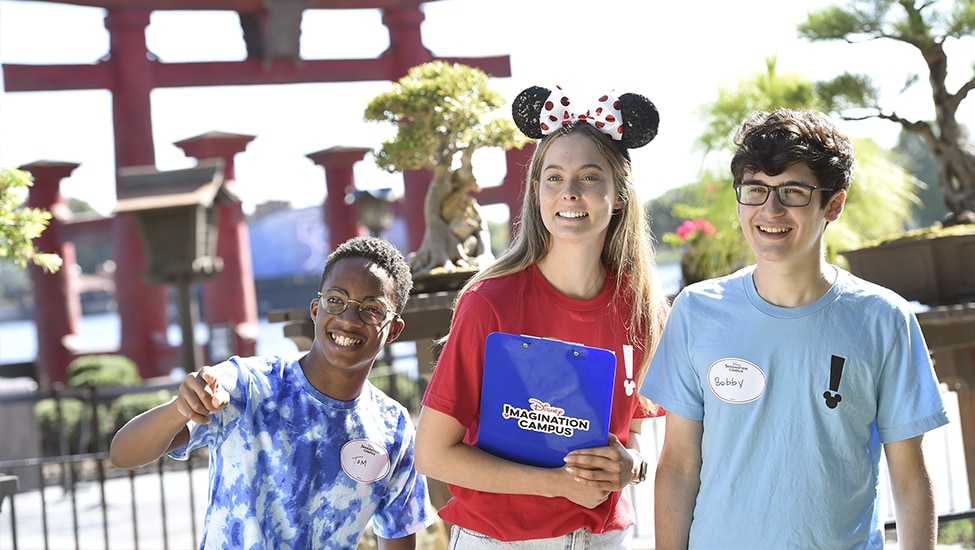 5 Ways Disney Imagination Campus Goes Beyond the Classroom
Discover how Disney Imagination Campus workshops transform Disney parks into immersive learning environments, where the power of storytelling and Disney magic combine to create a classroom like no other.
1. Our flexible environment and program structure allows and encourages students to think and ask deeper questions.
At Disney Imagination Campus, we believe in nurturing curiosity and critical thinking. Our workshops provide a dynamic and flexible environment that encourages students to delve deeper into their learning. By immersing themselves in hands-on, immersive experiences, students are empowered to think creatively and ask thought-provoking questions, fostering a deeper understanding of the subject matter.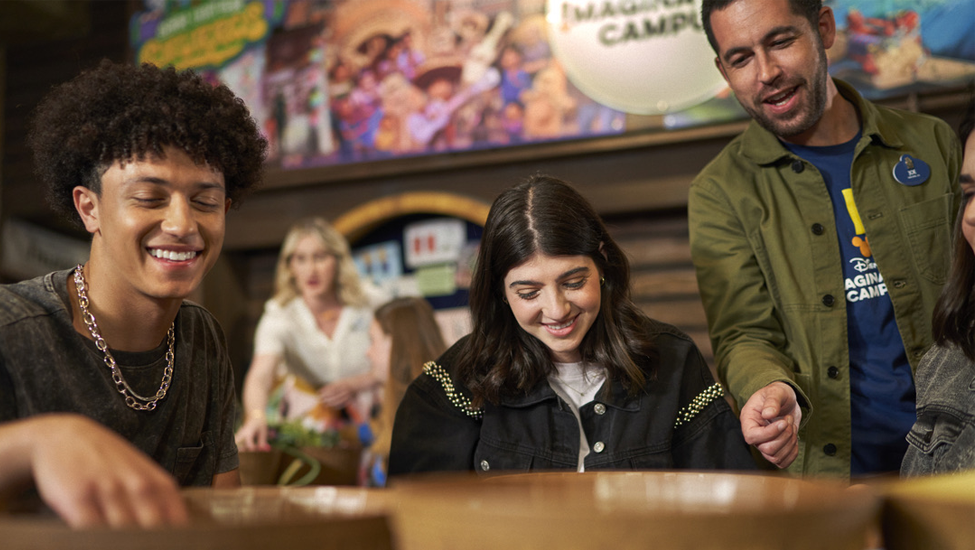 2. Your teaching is supplemented and reinforced at every skill level by trained facilitators.
Our workshops are facilitated by trained Disney Cast Members who understand the power of storytelling and the magic of Disney. These facilitators supplement and reinforce your teaching by providing additional guidance and support to students adapted for their skill level. Their expertise helps create a rich learning experience that complements and enhances your classroom instruction.
3. You get to sit back and watch your students learn and enjoy their light-bulb moments.
As an educator, it's incredibly rewarding to witness your students' "light-bulb moments" when they make connections and grasp concepts in a profound way. At Disney Imagination Campus, you can sit back and watch as your students engage with the immersive learning environments and experience those transformative moments. It's a joy to see them grow, learn, and become inspired right before your eyes.
4. Watch school subjects and concepts come to life by learning about our popular attractions like Incredicoaster and Rock 'N Rollercoaster Starring Aerosmith.
We believe that learning should be exciting and relevant to students' lives. By exploring these attractions and uncovering the underlying principles of physics and storytelling, students gain a tangible understanding of academic concepts in a fun and memorable way.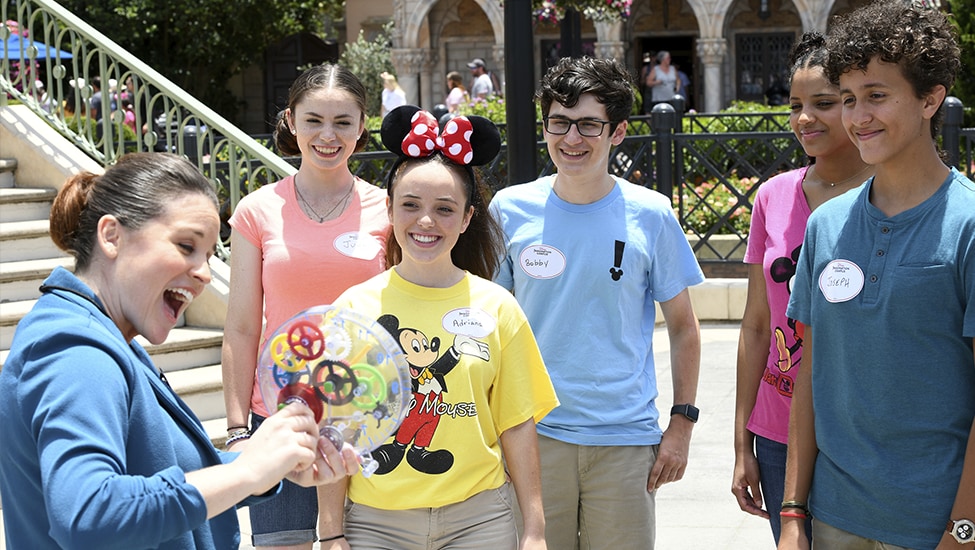 5. Lock-in learning with cross-curricular experiences, integrated learning outcomes, and hands-on connections.
To provide a holistic learning experience, Disney Imagination Campus offers cross-curricular experiences that integrate learning outcomes from multiple subjects. By making connections across various disciplines, students develop a broader perspective and a deeper appreciation for the interconnectedness of knowledge. Through hands-on activities and immersive experiences, they actively engage with the content, reinforcing their learning and creating lasting memories.
With Disney Imagination Campus, learning extends beyond the walls of the classroom, enabling students to explore, create and grow in real-world learning laboratories. By harnessing the power of storytelling and the magic of Disney, we aim to inspire a love for learning and ignite the imagination of every student who participates in our workshops.
Ready to learn more? Check out our workshops in Arts & Humanities, Science & Technology, Leadership & Innovation and Performing Arts at our East Campus in Walt Disney World and our West Campus in Disneyland Resort for a discovery of real-world application of these concepts in our popular Parks and Resorts. Sign up for our e-newsletter to stay up to date on all things Disney Imagination Campus and explore all our academic workshops to see how we inspire imagination-powered learning.