Disney Imagination Campus Blog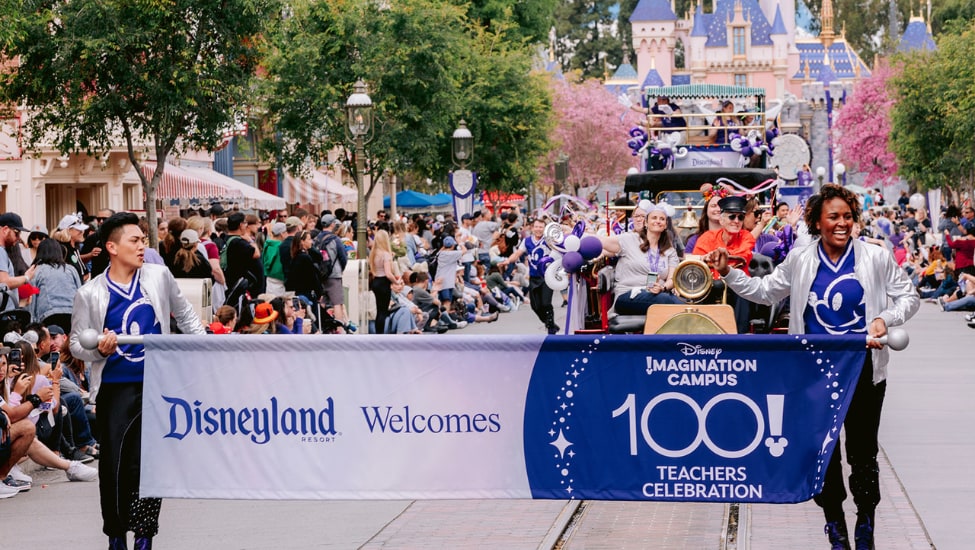 100 Inspiring Teachers Honored at Disneyland Resort During National Teacher Appreciation Week
During National Teacher Appreciation Week, here at Disney Imagination Campus, we want to call special attention to the impact that teachers make on student development and achievement that prepares the students of today to be lifelong learners and the leaders of tomorrow.
During the past few months, we went out looking for teachers who embody imagination-powered learning and the spirit of creativity and innovation. And on May 5th, we honored 100 creative and imaginative educators from across the nation in the Disney Imagination Campus 100 Teachers Celebration.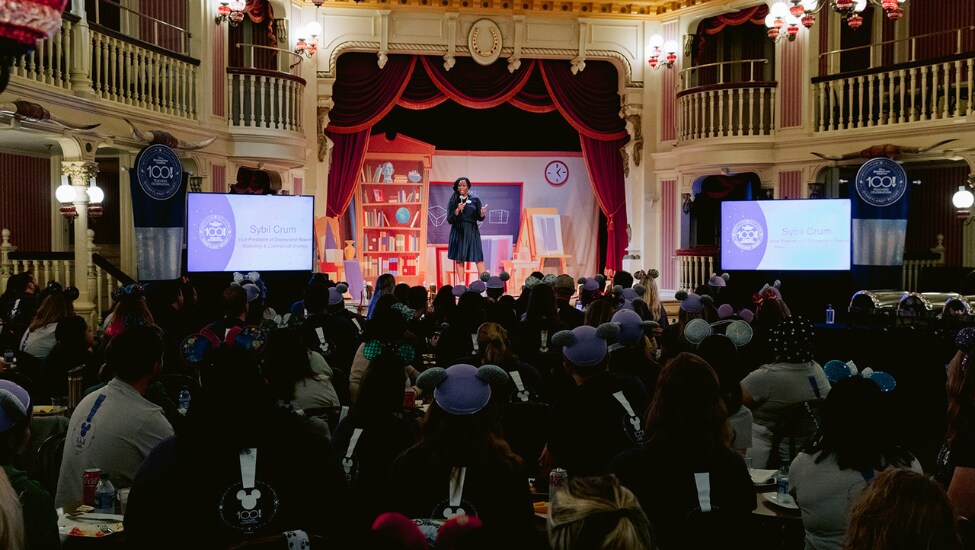 This past weekend was full of many unforgettable magical moments to honor these teachers, highlighted by a celebratory cavalcade down Main Street U.S.A., at Disneyland Park. It was a once-in-a-lifetime experience for these educators to join Mickey Mouse and friends as they traveled the parade route, dancing to the music amid a sea of cheering guests.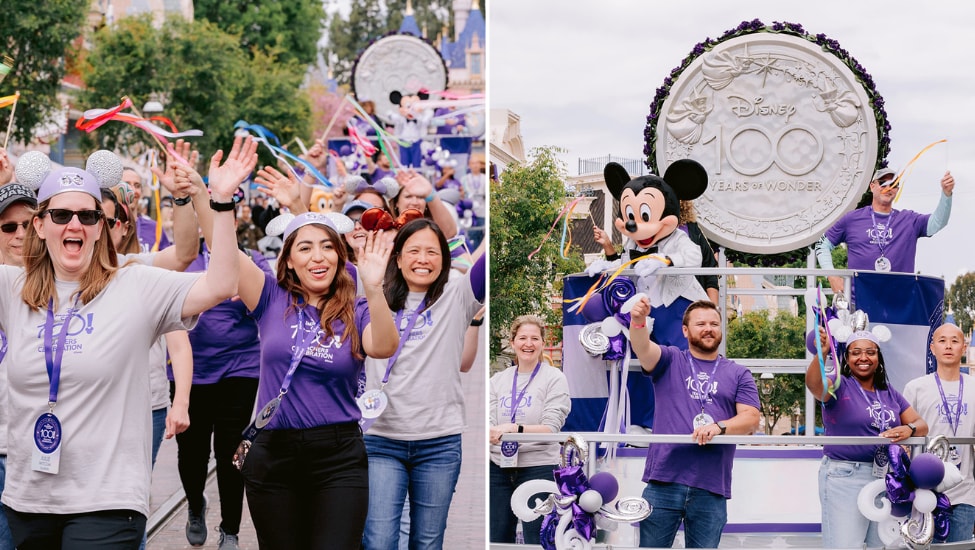 "It's something I've dreamed of since I was a kid, just to be on a float with Mickey Mouse. I can't begin to put it into words. All I can say is 'magical'," said Atlanta teacher Rudie Denson.
Without a doubt, this moment created lifelong memories for the elementary, middle and high school teachers who came from 39 states around the country and were chosen from more than 7,900 applicants.
This celebratory cavalcade was only one of the many highlights of the four-day Disney Imagination Campus 100 Teachers Celebration that took place May 4-7th at the Disneyland Resort.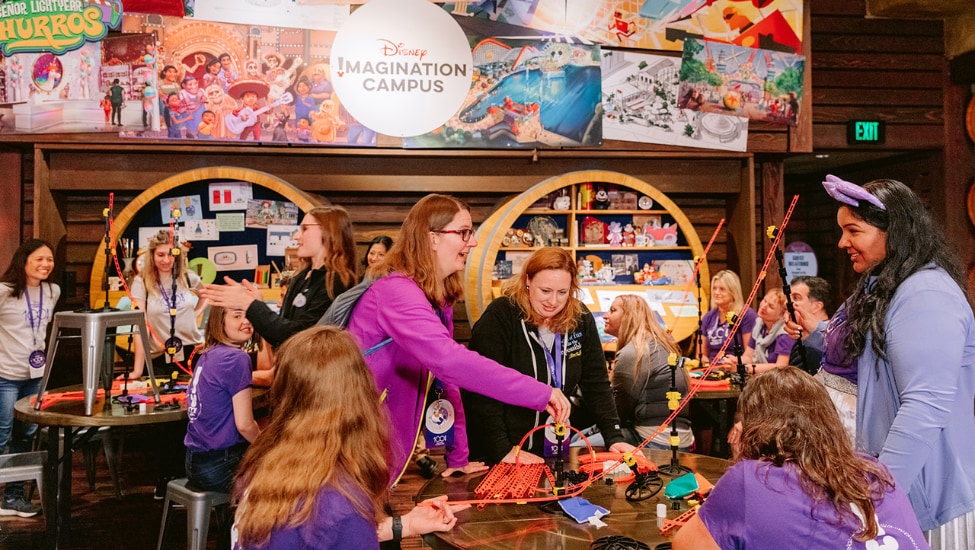 During the event, Disneyland Park and Disney California Adventure Park served as "classrooms'' for the teachers, offering an inside look at the living laboratory of Disney theme parks through several of Disney Imagination Campus' cutting-edge workshops.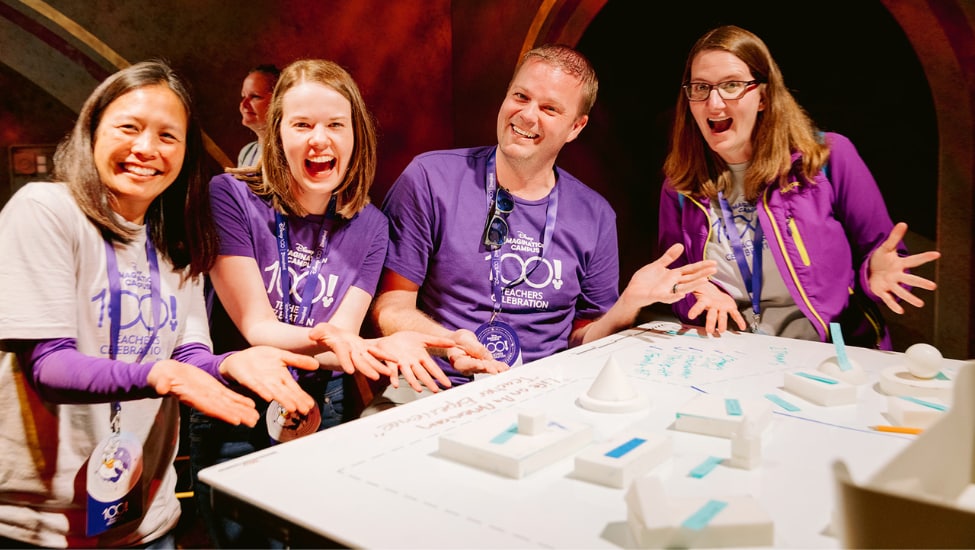 The rest of the weekend was full of fun, allowing teachers and their families to experience some of the new offerings at Disneyland Resort that celebrate the Disney 100 Celebrations, including a viewing of the new nighttime spectacular World of Color — ONE.
California teacher Jerrid Meikle shared, "I've never been thanked this way before. I have been thanked for being a teacher more in the last 24 hours possibly more than all my years of teaching combined. It fills me with emotion.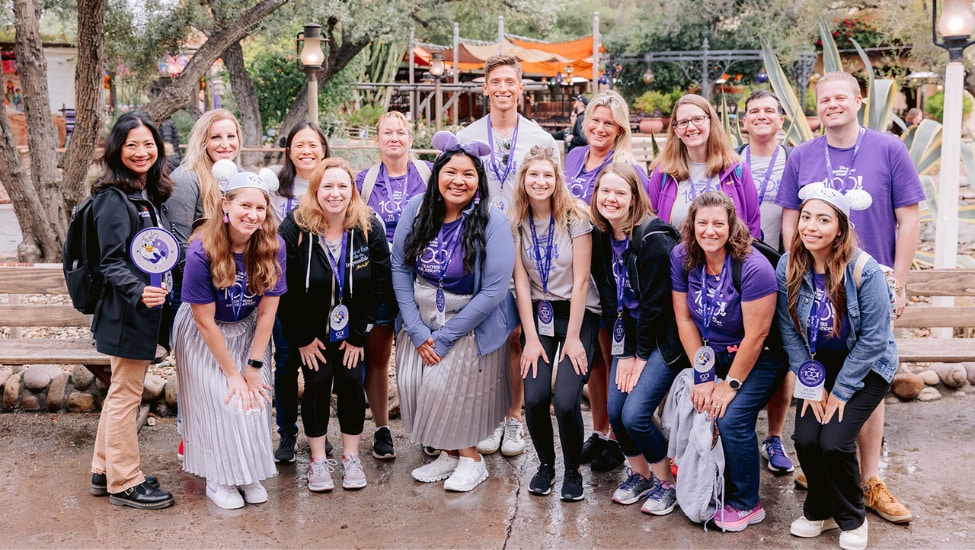 We are truly honored to celebrate these incredible teachers who change the lives of students across the country. It is our hope that through this experience they will be able to bring back creative ideas and tools they can implement in their classrooms.
Ready to learn more? Check out our workshops in Arts & Humanities, Science & Technology, Leadership & Innovation and Performing Arts at our East Campus in Walt Disney World and our West Campus in Disneyland Resort for a discovery of real-world application of these concepts in our popular Parks and Resorts. Sign up for our e-newsletter to stay up to date on all things Disney Imagination Campus and explore all our academic workshops to see how we inspire imagination-powered learning.