Disney Imagination Campus Blog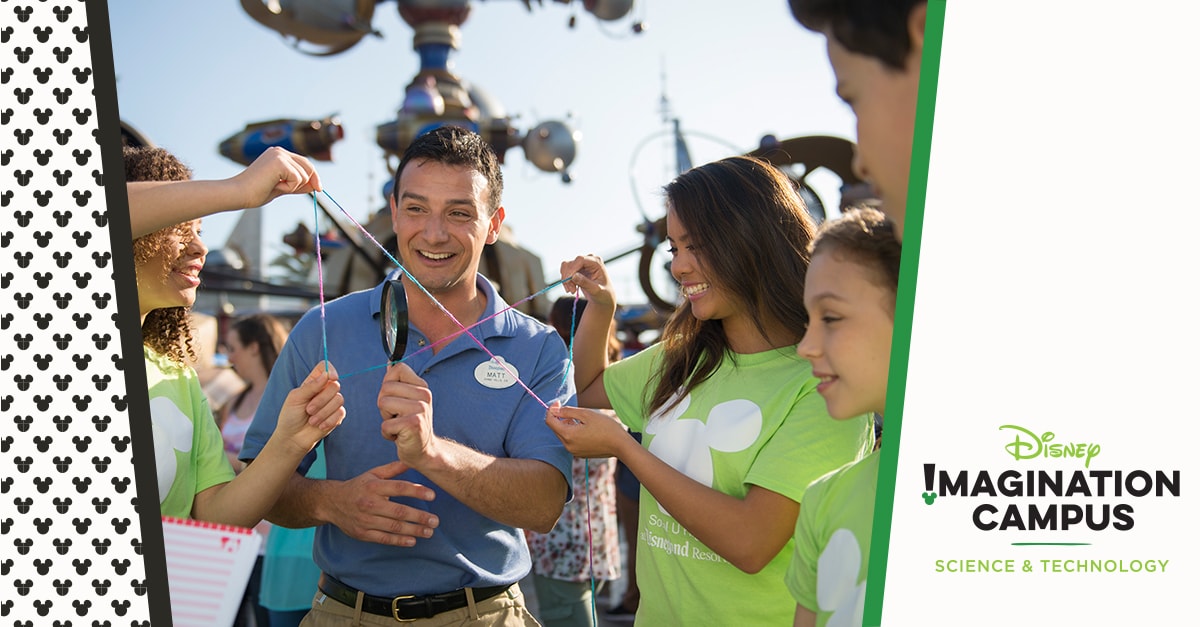 Discover the Science Behind Thrill Rides at Disney Imagination Campus
For theme park fans, which is more important? The thrill of the ride or the story it delivers? From rocketing to the cosmos on Space Mountain to soaring high above Neverland, Disney Parks create attractions that amaze based on iconic stories. However, fascination turns to curiosity and wonder when learning the science and technology that brings these stories to life.
Imagine discovering the scientific principles behind for your favorite Disney theme park attraction. Experience hands-on learning about how fundamentals like gravity and potential energy play a key role in their design and operation. Then, ride an exhilarating roller coaster in one of Disney's theme parks to see all these laws, forces, and energies at work!
It's all part of the Science & Technology curriculum at Disney Imagination Campus, where we can make a lasting impact on how students feel about learning, and about their potential to excel.
Students can examine the physics of their everyday world and learn how these forces come to life in Disney's most popular attractions. They get to explore how rides are engineered utilizing key concepts like Newton's laws of motion.
At Disney Imagination Campus, our Science & Technology curriculum offers the best of high-tech, low-tech, multidisciplinary and experiential learning opportunities that teach students to become both creative and critical thinkers.
In two engaging workshops, students will see science come to life through the work of Disney Imagineering. They'll get to interact directly with these Disney professionals to find out how they come up with their ideas and how their success is the result of the relentless pursuit of "What if?".
Spark student's curiosity by putting them into the shoes of Disney Imagineers as they explore how the laws of physics are applied to every element of the theme park experience.
Get an inside look at how our Disney Imagineers dream, design, and put their storytelling skills and practice techniques to use in order to bring beloved Disney characters and stories to life.
Disney Imagination Campus aspires to be the leading student enrichment provider for educators who believe that imagination and creativity should be part of every student's educational experience.
Contact a Disney Imagination Campus representative by submitting a request for information about our programs at Walt Disney World Resort, Florida, and Disneyland Resort, California. Sign up for our newsletter to keep up with our latest news and course information.