Disney Imagination Campus Blog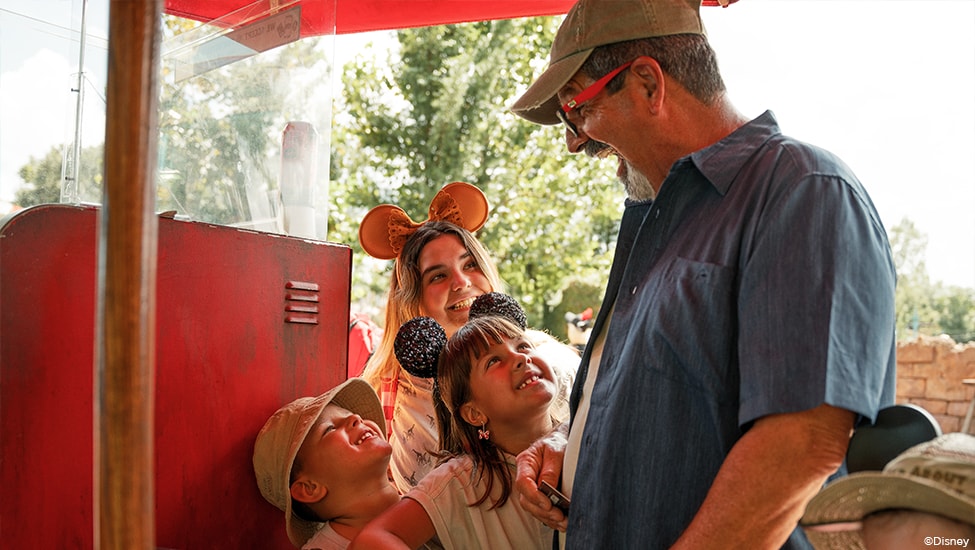 10 Ways to Celebrate Your Teacher's Retirement at Disney Parks
At Disney Imagination Campus, we know that having an inspiring teacher with an engaging curriculum can make all the difference. That's why, when our favorite teachers retire, we just can't wait to celebrate them and the positive impact they made on their students!
If you know a teacher who is retiring and you want to make their last school trip to Disneyland Resort or Walt Disney World Resort a little extra magical, check out this list of ideas for how you can let that teacher know just how much they'll be missed!
1. Pick up an "I'm Celebrating" button from Guest Relations for your teacher to wear during the park day.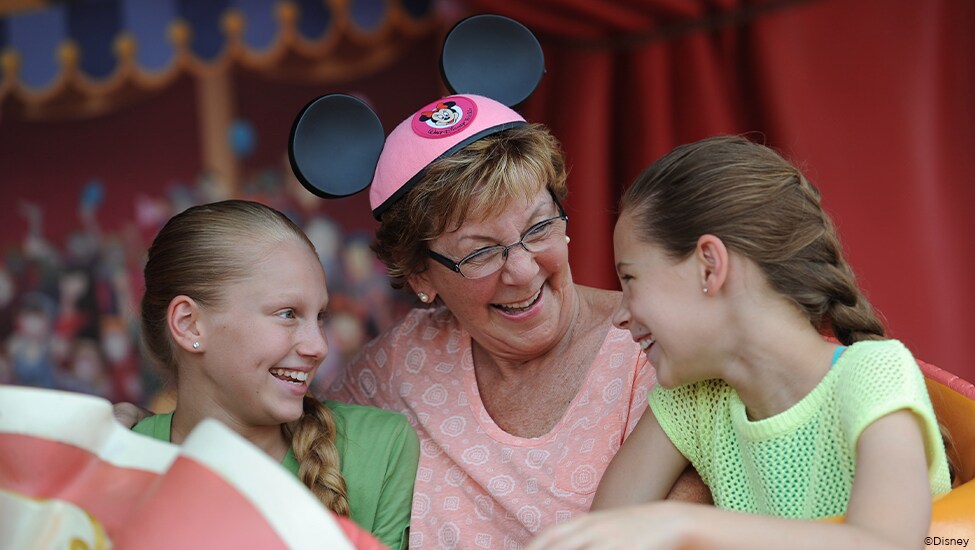 2. Surprise the teacher with a Mickey Mouse Ear Hat with their name sewn on it.
3. Ask the teacher's favorite Disney character to sign a retirement card from the whole class.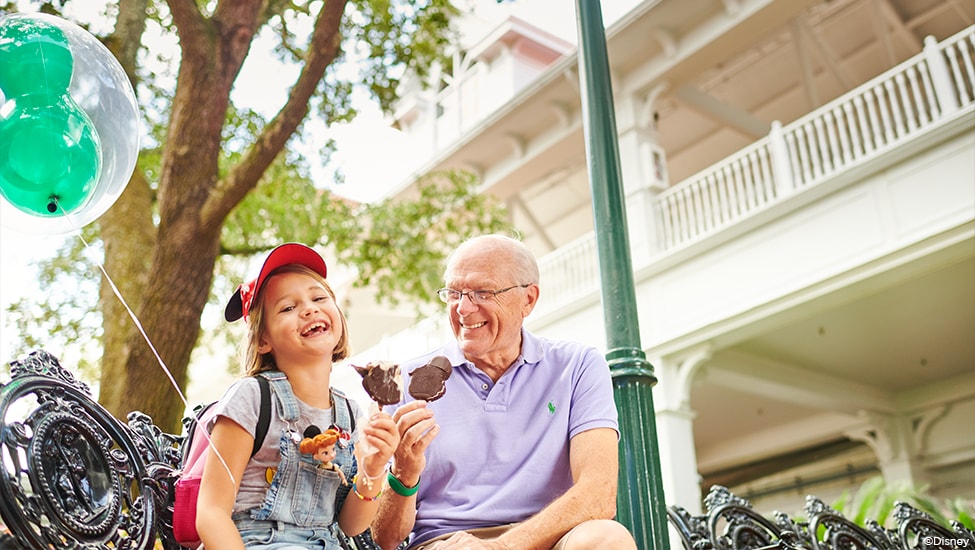 4. Surprise your teacher with a sweet treat, like a Mickey Balloon or a Mickey's Premium Ice Cream Bar.
5. Take a class picture with the teacher's favorite Disney character, then print it and frame it for them.
6. Since coffee is a beloved drink by teachers everywhere, give your teacher a Disney-themed mug or their favorite coffee beverage from Main Street Bakery at Magic Kingdom Park!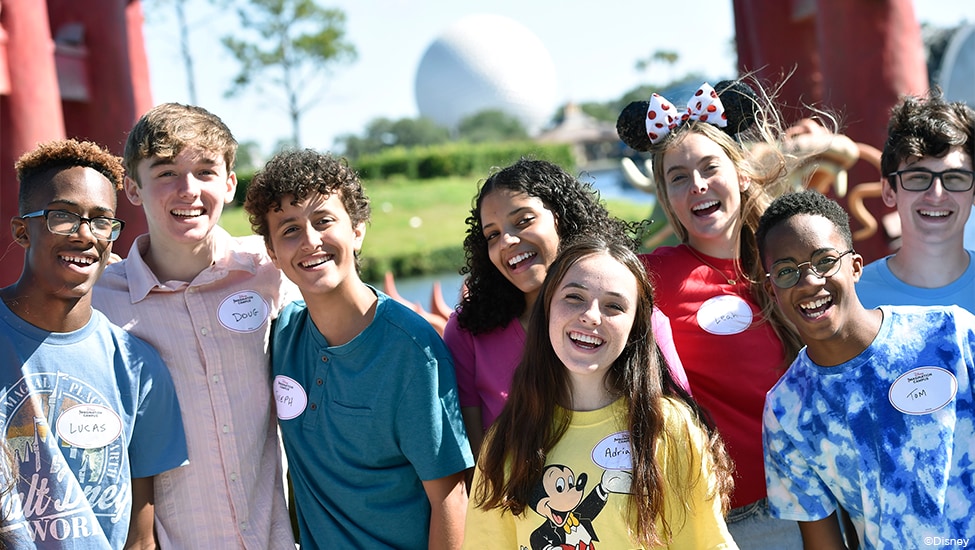 7. Take a class picture in front of Cinderella Castle or other park icon with our Disney PhotoPass photgraphers, then print it and frame it for them.
8. Delight that special person in your life with a personalized in-room surprise - such as vibrant flowers and fun gifts! Explore great gifts and surprises - or call (888) 303-9467 to learn more!
9. Present them with the "Best Teacher" Mickey Mouse Statue Award (you can find it at Disney's Hollywood Studios)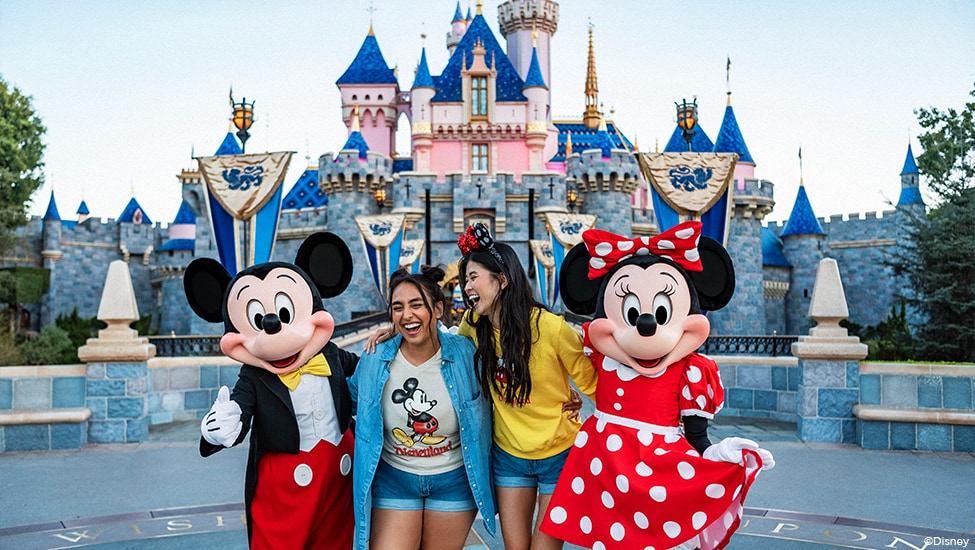 10. Make a teacher appreciation video with highlights from the class trip so your teacher will always have those magical memories to look back on during retirement.
Interested in learning more about Disney Imagination Campus student group tickets for your next class trip to the Disney Parks? Visit our website at disneycampus.com, follow us at @DisneyImaginationCampus on social media, or sign up for our email newsletter.