Disney Youth Programs Blog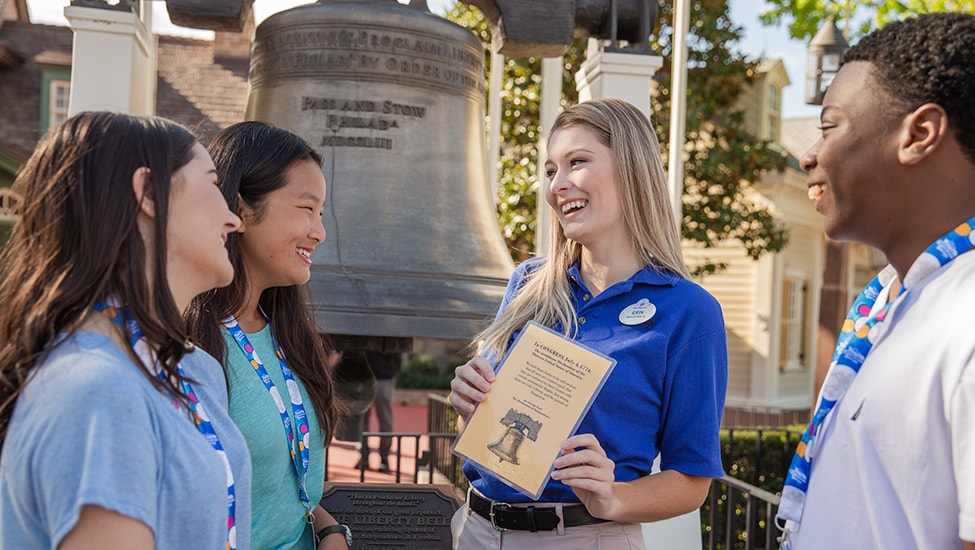 Celebrate Independence Day with "Discovering the American Spirit" Program from Disney Youth Education Series
Your students have probably learned about the Declaration of Independence, the Liberty Bell, or the Gold Rush in your classroom. What if you could let them experience United States history, heritage, and traditions in a setting that will visually bring the past to life?
The Discovering the American Spirit program from Disney Youth Education Series provides engaging and interactive learning within Magic Kingdom Park at Walt Disney World Resort. In this program, students will learn through guided facilitation and relevant activities on Main Street, U.S.A., Liberty Square, and Frontierland!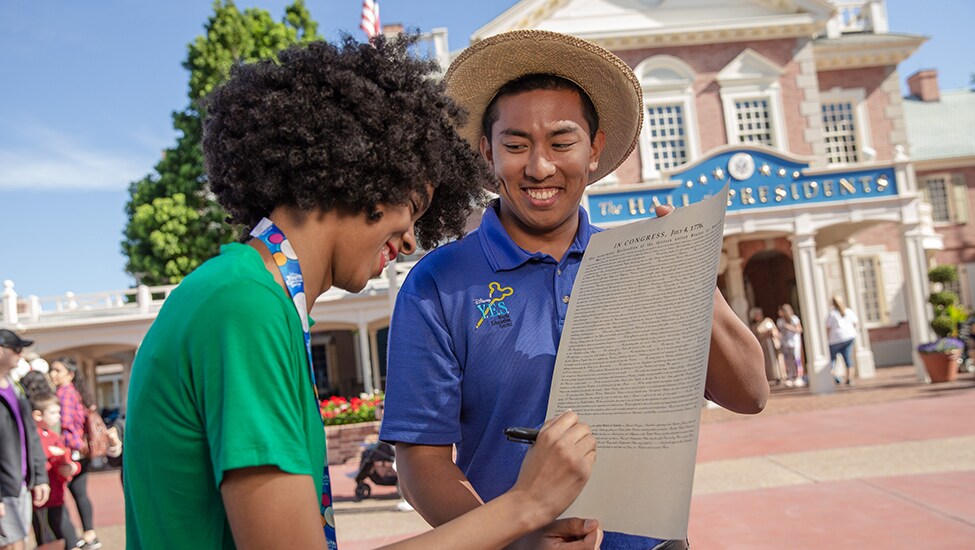 Through an examination of American history, students will discover the meaning behind the American Spirit and gain an understanding of the distinctive traits of courage, determination, optimism, rugged individualism, and compassion. Our facilitators will show them how these traits guided the Founding Fathers and how they continue to serve Americans in overcoming adversity in the pursuit of life, liberty and happiness: the American dream.
This program covers a range of topics that may be relevant to your school's curriculum, including: the American Revolution, the Executive Branch, defining eras in American history, great American women, and more.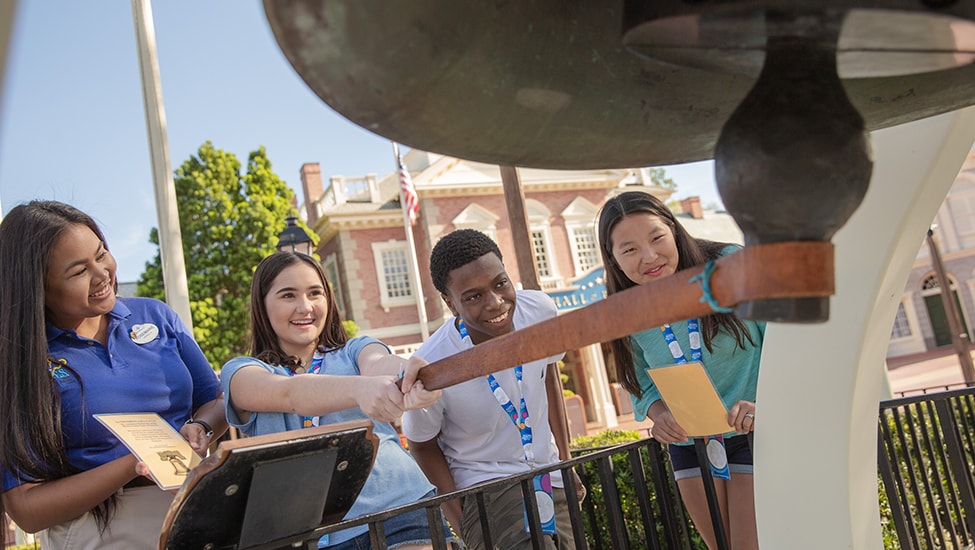 Ready to learn more? Discovering the American Spirit is available at Walt Disney World Resort for groups of 10 or more students ages 10 to 18. Give us a call at 1-866-672-2366 or click here to register your group today! Don't forget to sign up for our e-newsletter for the latest news and updates on all things Disney Youth Programs.