Disney Youth Programs Blog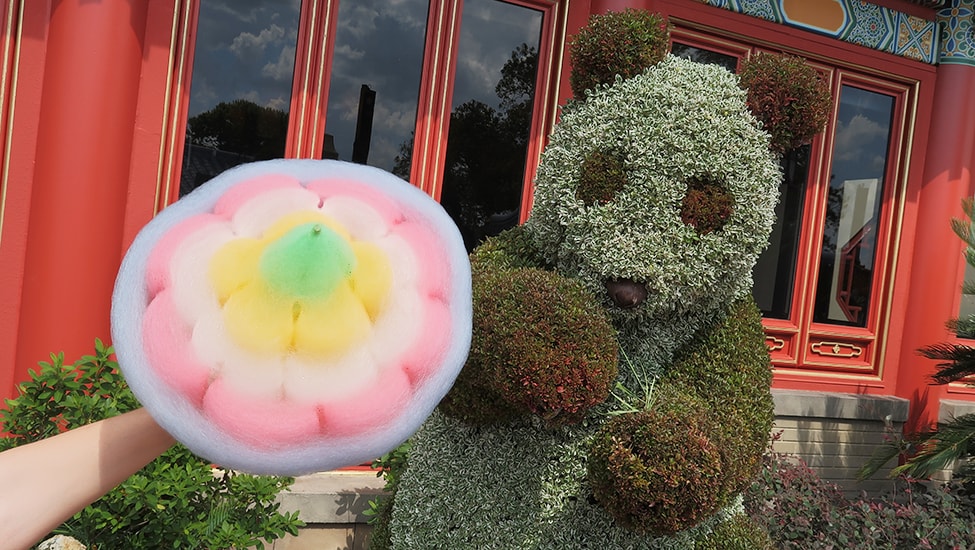 An Artistic Spin on the Sweet Science of Cotton Candy at Epcot International Flower and Garden Festival
Cotton candy is light as a cloud and as sweet as sugar, but there is also a sweet science that goes behind the creation of the "fairy floss" we know and love! What began as an idea to easily make candy turned into a fascinating story about how cotton candy came to be.
During the Epcot International Flower & Garden Festival, the Lotus House stand in the China Pavilion uses the science of cotton candy to create flower art using the fun and fluffy treat! Cotton candy spinners create beautiful and delicious works of art using several layers of differently-colored cotton candy.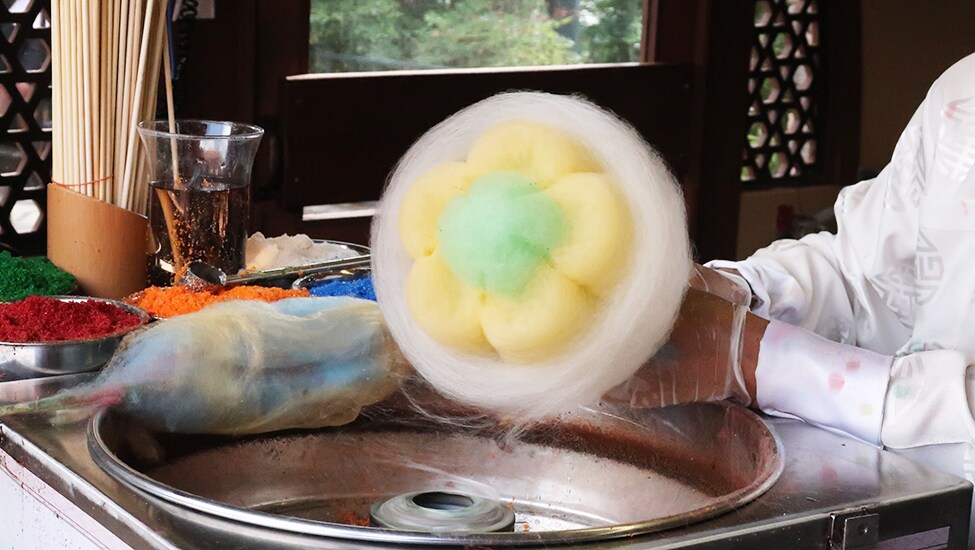 Cotton candy is made by understanding the melting and boiling points of sugar, using spinning forces to create its fluffy texture. During the process of making cotton candy, the sugar is kept very dry and kept at just the right temperature to avoid clumps of sugar in the finished product.
Inside a cotton candy machine, sugar is poured into a metal container with holes in its sides called an "extruder." That extruder then heats the sugar up until it becomes a hot, gooey liquid and starts to spin in circles at high speeds.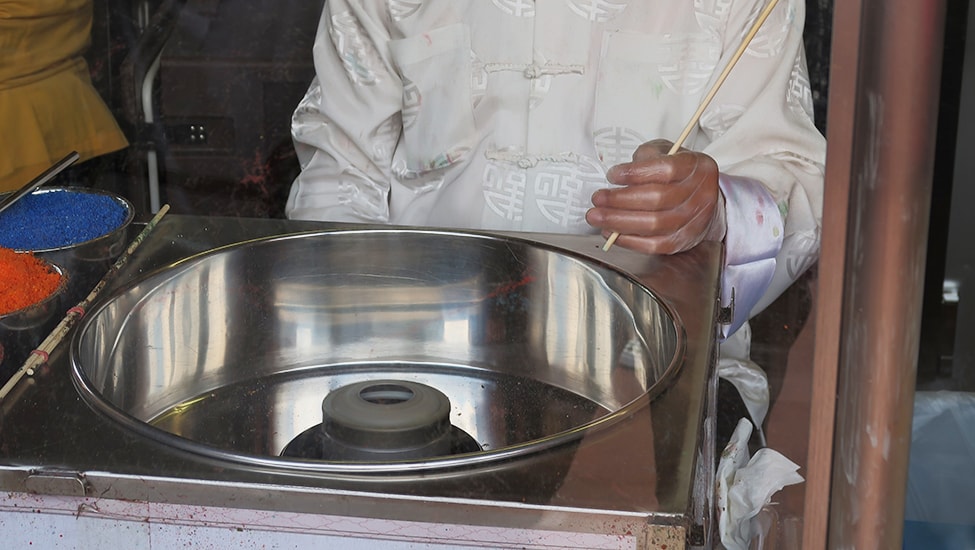 When the extruder starts to spin, this causes the sugary liquid to fly out of the holes in the sides of the extruder, into the outer shell of the cotton candy machine itself. When the sugary liquid is shot out of the extruder, it rapidly cools off and becomes solid strands that form together to make the fluffy cotton candy that we know and love.
Cotton candy is a delicious representation of sweet science, thanks to the innovation of cotton candy machines and the understanding of the melting and cooling points of sugar! Different-colored dyes can be mixed into the sugars to brighten up the cotton candy with captivating colors, and flavorings can be added to sugars to create delicious, multi-colored treats. Using this technique, along with the fluffy texture of cotton candy, the candy artists at Lotus House create delicious and decorative flower blossoms!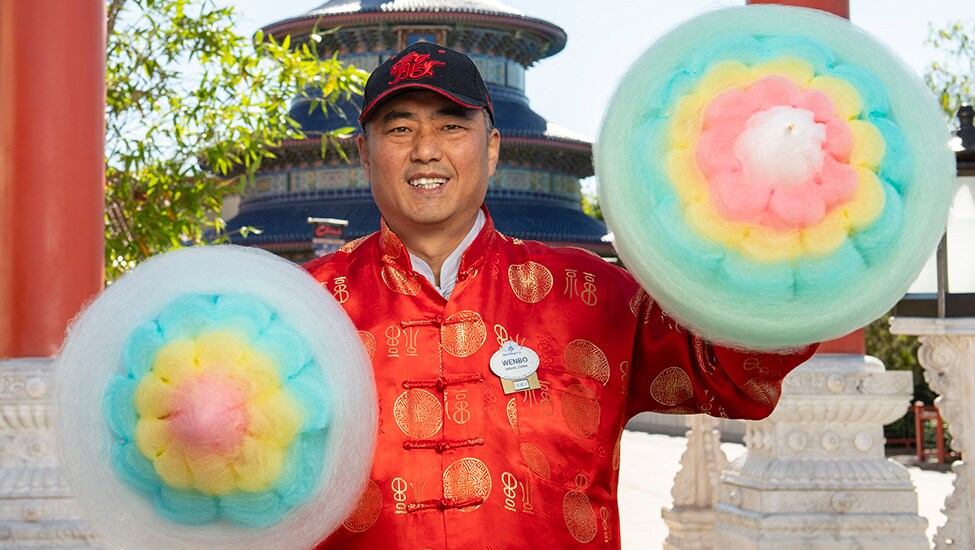 Looking for more inspiration? Sign-up for our e-newsletter to stay up to date on all things Disney Youth Programs and be sure to check out all of our Disney Youth Education Series programs where we make our parks your classroom.