Disney Imagination Campus Blog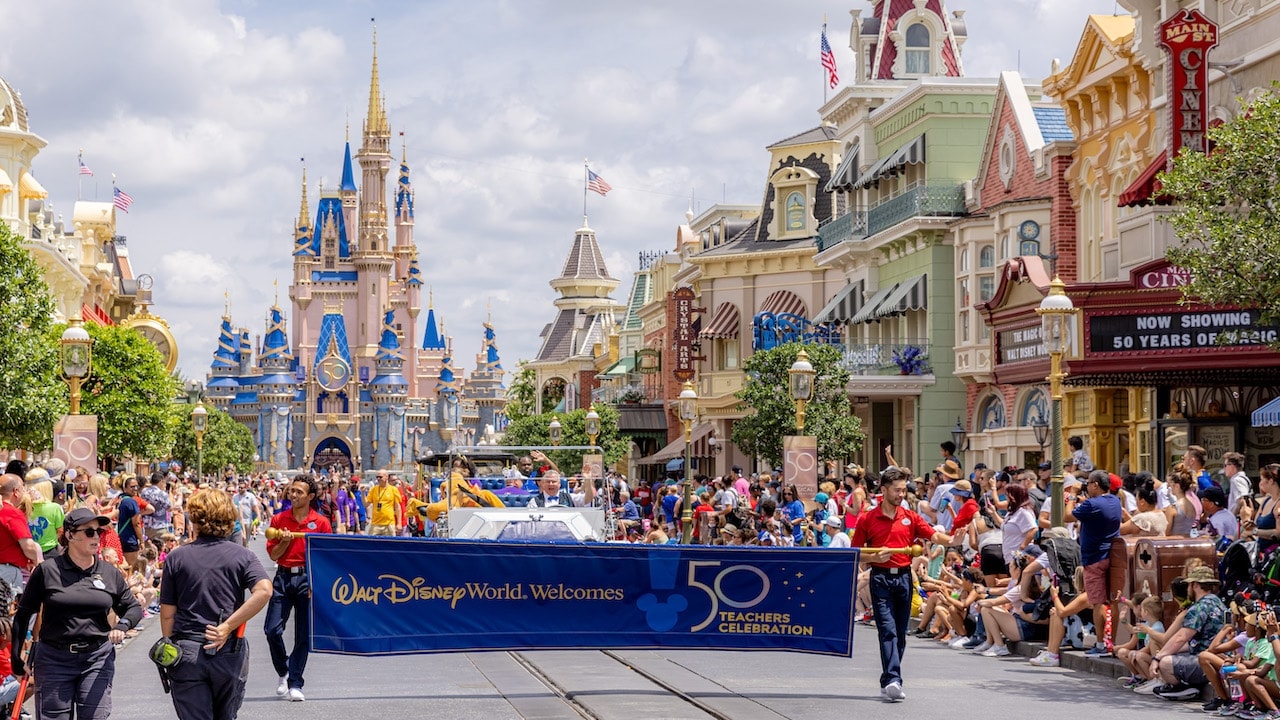 50 Inspiring Teachers Honored With a Magical Weekend at Walt Disney World
At Disney Imagination Campus, we've long recognized the importance of teachers and the crucial role they play in shaping the minds of children across this nation. So, instead of putting an apple on their desks as a way to thank them, we threw them a celebration!
On May 27th, we honored 50 creative and imaginative educators from across the nation in the first-ever Disney Imagination Campus 50 Teachers Celebration. The weekend was full of many unforgettable, magical moments, that were highlighted by a celebratory parade down Main Street U.S.A., at Magic Kingdom Park where the teachers were the honorary grand marshals. It was a once-in-a-lifetime experience, with all of the bells and whistles – popular Disney characters, lively entertainment, streamers and music amid a sea of cheering guests.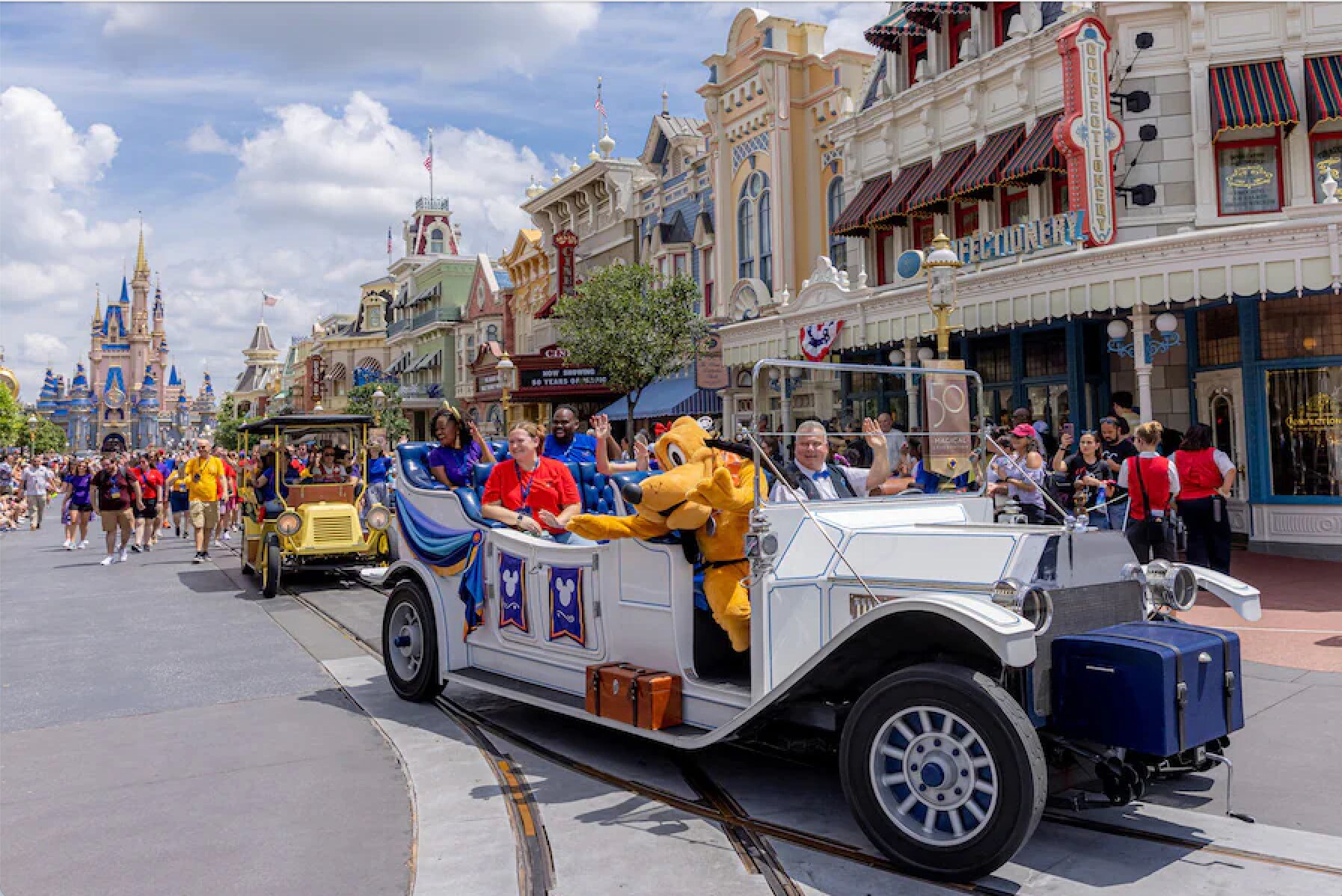 It was a scene that will surely create lifelong memories for the teachers who came from 32 states around the country.
"It was a dream. Being in a parade at the Magic Kingdom was a dream come true. I'm a big Disney enthusiast and might have cried a little bit as we were coming down Main Street because being the grand marshal in the parade at Magic Kingdom has been a lifelong dream of mine" said Orlando area teacher Stacey Foskey.
This celebratory parade was only one of the many highlights of the four-day Disney Imagination Campus 50 Teachers Celebration that took place Memorial Day weekend at Walt Disney World Resort. During the event, Magic Kingdom Park served as a "classroom'' for the teachers, offering an inside look at the unique design approach of Disney's theme parks through one of Disney Imagination Campus' cutting-edge workshops called Theme Park Design.
The rest of the weekend was full of fun, including a surprise ride on the brand new thrill coaster at EPCOT, Guardians of the Galaxy: Cosmic Rewind, entertainment experiences in the parks like a viewing of the nighttime fireworks spectacular EPCOT "Harmonious," inspiring sessions with Disney executives, Disney Imagineers and a Broadway performer and, of course, lots of magical moments.
Ready to learn more? Check out our workshops in Arts & Humanities, Science & Technology, Leadership & Innovation and Performing Arts at our East Campus in Walt Disney World and our West Campus in Disneyland Resort for a discovery of real-world application of these concepts in our popular Parks and Resorts. Sign up for our e-newsletter to stay up to date on all things Disney Imagination Campus and explore all our academic workshops to see how we inspire imagination-powered learning.