Disney Youth Programs Blog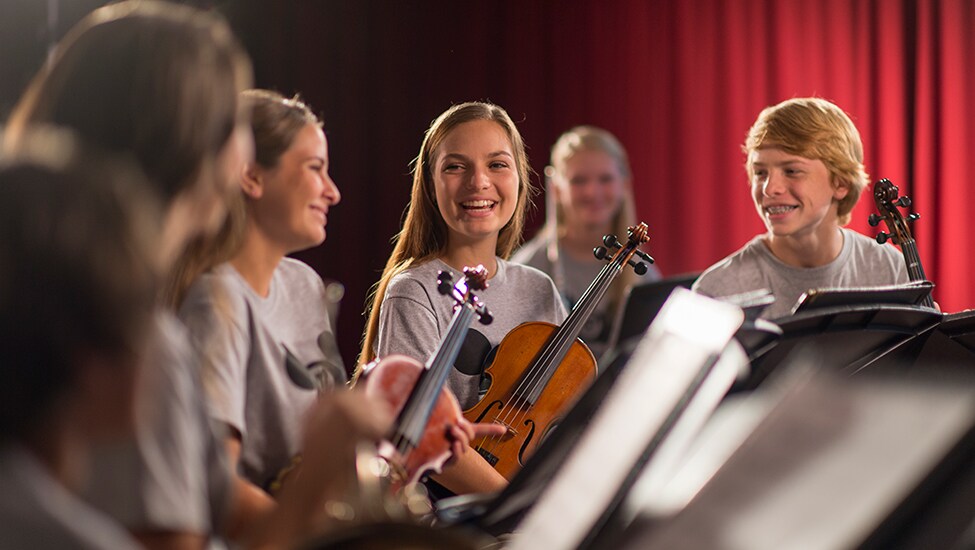 4 Leadership Lessons Your Students Can Learn from Disney Performing Arts
You may be wondering...how can I give my music, theater, dance, and/or choir students the opportunity to learn valuable leadership skills in an art-centric classroom?
The answer? Disney Performing Arts! Our workshops are designed to teach and reinforce lifelong lessons in leadership, teamwork, discipline, and personal growth, all within the inspirational setting of Disney Parks and Resorts. In addition to honing their technical skills, students will learn leadership skills in a transformative learning environment that will make them feel confident, inspired, and ready to shine.
Check out the four leadership lessons your students will learn through our Disney Performing Arts workshops:
#1. Self-Confidence
We understand that mastering an art or performing onstage can seem intimidating. Our teaching artists will put your students at ease in a comfortable learning environment, while also tapping into each students' unique voice to develop their performance abilities. Our proven techniques are designed to boost the confidence of any performer so their self-confidence will shine through the next time they're onstage, presenting in class, or interviewing for a job.
#2. Problem Solving
Our teaching artists will help students overcome tricky key signatures, footwork, or character development that may require your students to do some problem solving. By analyzing mistakes and fine-tuning existing techniques, your students will develop a new perspective and way of thinking that can be applied to real-life situations.
#3. Building Relationships
Students will participate in interactive, collaborative activities that will bring them together as a focused unit. Your group will participate in improvisational exercises, choreographed production numbers, or musical recordings inspired by our Disney films, musicals, and parades. These activities will bring your students together in an entirely new way, which will help them discover the importance of their individual contribution to the overall success of the group or team they are a part of.
#4. Critical Thinking
During the workshop, your students can develop critical thinking skills by being challenged to learn quickly in a simulated professional environment. Our teaching artists will customize the experience based on your group's skill level and interests.
Ready for your art students to learn valuable leadership skills? Check out our Disney Performing Arts workshops, and don't forget to sign up for our e-newsletter for the latest news and updates on Disney Youth Programs.